Enterprise World 2017 Winners' Circle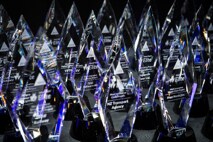 Congratulations 2017 OpenText Elite™ Award Winners!
The OpenText Elite Awards are presented annually at the OpenText user conference, Enterprise World. OpenText customers from around the world are recognized for their outstanding efforts in deriving business value from innovative and successful Enterprise Information Management (EIM) deployments.
This year's winners demonstrate the highest level of achievement using both creative and innovative approaches to discover opportunities for performance improvements, to drive a better understanding of their customers, and to manage content across their organizations to optimize business processes.
CEO's Innovation Award
Delta Air Lines. For over 20 years, OpenText Documentum has evolved with Delta's digital transformation initiatives, providing a trusted repository for its critical operations information. The ECM platform captures, organizes and protects information in secure, centralized repositories and enables search, management and sharing of the valuable content. Delta automatically captures and archives records for compliance with regulations, to drive customer care, and to support best practices for employees across the globe.
EIM Innovation Award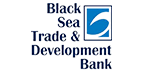 The Black Sea Trade & Development Bank has supported and developed solutions from the diverse portfolio of OpenText Enterprise Information Management (EIM) products for more than 15 years to implement state-of-the-art solutions to meet its business needs. Its EIM program delivers on its corporate strategic goals of increased productivity by automating processes, reduced decision times, content security and accountability, and simplified business processes. Significant business benefits include improved quality of service, reduced costs, simplified internal and external collaboration, better content accessibility via a diverse range of devices, and increased compliance with international standards. Learn more about how Black Sea Trade & Development Bank benefits from OpenText software..
Cloud Innovation Award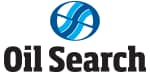 Papua New Guinea's largest oil and gas exploration and development company, Oil Search, are using Documentum-as-a-Service (DaaS) for electronic document and records management. The OpenText system is integrated with several key systems including its ERP solution to ensure seamless access to work instructions and procedures; the contracts management system for storing contract-related documents; and to its intranet and SharePoint environments to ensure the latest document versions are accessed. The cloud-based deployment delivers significant efficiencies to the organization including the ability to quickly search and find information stored in a central repository making it more widely available including to very remote locations. OpenText is helping Oil Search reduce risk, ensure compliance, and increase productivity and efficiency. Deploying the DaaS solution in the cloud represented the lowest total cost of ownership and also provides Oil Search with the ability to quickly scale the solution for future growth. Learn more about how Oil Search benefits from OpenText software and services.
Life Sciences Innovation Award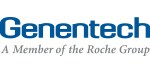 Genentech is using OpenText Media Management as its digital asset management platform to act as its central marketing hub. This engagement will bring structure, stronger alliances, increased collaboration and visibility across its brand agencies' creative library. The system provides valuable data inputs for process improvement initiatives and will address audit tracking and support of its regulatory process for FDA approvals. Benefits include improved visibility into past and current marketing assets, increased performance, operational transparency and reduced costs across its global brands.
Public Sector Innovation Award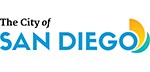 The City of San Diego, a beautiful beach city located on the coast of Southern California, has embarked upon a journey to become one of the nation's most innovative municipalities. With a wide array of services provided by over 11,000 employees, the city has partnered with SAP and OpenText to bring greater access and transparency by consolidating various silos of information with OpenText Extended ECM for SAP 16. The city will eliminate content silos and bring together business relevant structured and unstructured data into one citywide document repository. City staff have easy access to information from within multiple application user interfaces, facilitating information sharing and collaboration, and ensuring legal compliance with document retention policies.
Energy and Engineering Innovation Award

SRP (Salt River Project) provides reliable, affordable electricity and water to more than 2 million people living in central Arizona. The company has embarked on an Enterprise Content Management program designed to educate employees on information management best practices and to migrate all content currently stored on legacy content management repositories (including file shares) into OpenText solutions integrated with Microsoft®, SAP® and other business applications. The company's focus is on deployment projects that add value to the organization by increasing operational efficiency and improving customer service, while at the same time enhancing its ability to comply with information management policies and its records retention schedule. OpenText technologies enable SRP to improve the effectiveness of its people and reduce costs through more efficient document search and enhanced records management capabilities. By implementing leading industry technology solutions, the utility is prepared to better manage all of its information today and into the future. Learn more about how Salt River Project benefits from OpenText software.
Retail Innovation Award
AutoZone. This leading U.S. retailer and distributor of aftermarket automotive replacement parts and accessories is using OpenText B2B Managed Services to manage B2B transactions for its vendor community. With a diverse and constantly changing mobile vendor community, AutoZone needed a partner who could help provide visibility and cloud-based tools to better manage the process. Leveraging B2B Managed Services enables AutoZone to manage performance and reduce SLAs in onboarding new vendors, speeding time to market and ultimately increasing revenue generation as a result.
Financial Services Innovation Award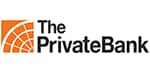 The PrivateBank implemented OpenText Release 16 for improved quality of services, performance efficiencies and process optimization. Their new employee intranet, using OpenText Web Experience Management (WEM), has enhanced the delivery of corporate communication and helped increase employee engagement. WEM was integrated with bank systems to create a personalized user experience and to customize content based on the user's business role at the organization. In addition, the new features and functionality available in Content Suite 16 delivers an easy to use back-end platform for document accessibility. The PrivateBank customized the new Smart Views UI to create a seamless experience as users navigate between the intranet and Content Suite. Integrating the systems has also allowed The PrivateBank to streamline how their corporate documents, including companywide policies, procedures, forms and HR information, are managed and accessed through the intranet, improving document control and version management. Also, OpenText TeleForm automatically captures, classifies and extracts information and documents provided by customers, using recognition technologies, creating accurate, process-ready content. By eliminating time-consuming manual document sorting and data entry, TeleForm streamlines document-driven business processes throughout the bank.
Supply Chain Innovation Award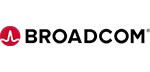 Broadcom Limited is a diversified global semiconductor leader built on 50 years of innovation, collaboration and engineering excellence. It is a leading global supplier of semiconductor technologies within four primary markets: wired infrastructure, wireless communications, enterprise storage and industrial. Broadcom deploys OpenText B2B Managed Services with Active Intelligence to support the company's robust supply chain integration and collaboration with its global customers. Over the years, Broadcom achieved rapid growth through acquisition activities. Using the single, cloud based B2B integration infrastructure, the company was able to successfully integrate all B2B customers of the acquired companies within its planned schedule to achieve fast time to market. Its B2B programs help achieve optimized supply chain performance, while reducing operational costs through improved process efficiency.
Digital Transformation Excellence Award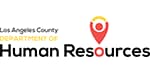 The County of Los Angeles, Department of Human Resources (DHR) has automated its appeals process, replacing manual methods and outdated technology. Its new online eAppeals process, powered by Documentum xCP, provides integrated capabilities that speed and ease HR functions to facilitate a timelier, more accurate, and vital county function that helps the county support its people and its policies. eAppeals transformed LA County's appeals system, now centered on automation and intuitive collaboration. It is an end-to-end native digital process. Once an individual files an appeal, the DHR staff can communicate with appellants, collaborate with individual departments, and follow through to completion on the eAppeals platform. By automating a vital human resources function, the County of Los Angeles enhanced its ability to build and support its workforce. Learn more about how The County of Los Angeles, Department of Human Resources benefits from OpenText software.
Operational Excellence Award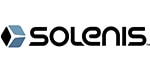 Solenis, a leading global supplier of water treatment and process chemicals, leverages OpenText B2B Managed Services for a global supply chain that connects all of its trading partners across the world. Partnering with OpenText has led to increased efficiency, reduced costs, and enabled the company to focus more on its core competencies. Documents are exchanged seamlessly with trading partners in a matter of seconds and hundreds of hours of manual effort has been eliminated. Learn more about how Solenis benefits from OpenText software and services.
Consumer Products Innovation Award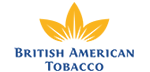 British American Tobacco (BAT) is a global tobacco and Next Generation Products company with brands sold in more than 200 markets and employing around 50,000 people worldwide. As part of its global HR transformation project, BAT set out to provide a world-leading HR service centered on SAP® SuccessFactors®. In order to manage the significant volume of employee file information and document generation, BAT selected OpenText Extended ECM for SAP SuccessFactors. Using the solution, HR administrators can quickly and easily support business planning and strategy. Benefits include easy access to employee documents from a single, secure solution, automation of HR documents, cost savings, efficiency improvements, and greater compliance. Learn more about how British American Tobacco (BAT) benefits from OpenText software.
Telecommunications Innovation Award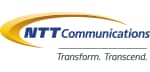 NTT Singapore Pte Ltd is transforming its business environment using OpenText Enterprise Information Management (EIM) technologies to manage business process flows between divisions for customer transactions, order, implementation, and billing information, and email conversions, all to be stored and managed in Content Suite 16. By automating processes, and integrating OpenText with business-critical systems, NTT Com is digitally transforming its business, improving efficiencies, and continuously keeping up the pace with the next generation worker. Learn more about how NTT Singapore benefits from OpenText software.
Health Insurance Innovation Award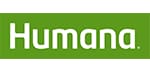 Humana, Inc., a health and well-being company based in Louisville, Kentucky, was seeking an enterprise-grade cloud fax solution to support increased demand on fax applications. Digitization of Healthcare Records and the Affordable Care Act requirements put additional demand on IT resources. To support fax volumes of 7 to 8 million pages per month, internal resources needed to develop more functionality and improve business processes. OpenText Cloud fax solutions, including OpenText RightFax Connect and OpenText Fax2Mail, enable Humana to simplify their environment, free up resources and quickly deliver new fax applications. Humana leverages the OpenText Cloud to reduce its overall on-premises fax server environment (from 26 servers to 4) and eliminate all of the telephony cost associated with faxing, while gaining cost-savings for high availability via the OpenText Cloud fax network.

Humana's Strategic Communications department leverages OpenText Exstream for an efficient and cost-effective way to send out Explanation of Benefits (EOB) documentation. Using OpenText Exstream, Humana is better able to ensure all communications meet the needs of their members, including those with disabilities. Previously if a disabled consumer needed assistance reading his or her communications, there was a lengthy process to accommodate the consumer, including working with a costly outside vendor. With OpenText Exstream, it's now easy to create compliant documentation, enabling all members to access and consume their personal healthcare information privately.
Manufacturing Innovation Award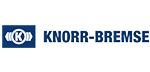 The Knorr-Bremse Group has embedded dynamic dashboards, state-of-the-art visualizations, and real-time reporting capabilities of OpenText Analytics in its iCOM (Intelligence Conditioned Oriented Maintenance) platform. iCOM is an IoT application framework for innovative fleet management, monitoring, and analytics, offering advance diagnosis and maintenance for both large and small rail and truck fleet operators. The platform helps operators identify problems early, which is critical to keep the trains on tracks and passengers and cargo safe. By moving to condition-based maintenance and the tools that OpenText provides, Knorr-Bremse customers will reduce their maintenance costs by 20 percent. Learn more about how Knorr-Bremse benefits from OpenText software.
SAP Integration Excellence Award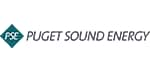 Puget Sound Energy (PSE) is a Washington state energy utility providing electrical power and natural gas primarily in the Puget Sound region of the Pacific Northwest United States. The utility serves electricity to 1.5 million customers and provides natural gas to 790,000 customers. Since 2006, Puget Sound Energy has been the Pacific Northwest's largest utility owner of renewable energy. The energy provider has successfully leveraged several products from OpenText's Suite for SAP Solutions to ensure availability of critical content, safeguard SAP performance with data archiving, and ultimately deliver greater control and governance of information across the organization. With OpenText Document Presentment for SAP, PSE has transformed customer communications from a static, one size fits all model to a much more proactive model, engaging their customers via multiple channels to provide more useful and effective interactions. The solution allows PSE to easily process over 80,000 invoices and correspondences daily. With OpenText Archive Server, customer statements and correspondences are archived and available readily to the Call Center and other departments within PSE. The utility has also embarked on an OpenText Extended ECM for SAP project to consolidate all of its document management and archiving solutions under one system for a seamless and flexible solution to manage, archive and dispose of information.
Business Analytics Excellence Award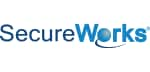 SecureWorks® is a leading global cybersecurity company that keeps organizations safe in a digitally connected world. The company combines visibility from thousands of clients, artificial intelligence and automation from its industry-leading SecureWorks Counter Threat Platform™, and actionable insights from their team of elite researchers and analysts to create a powerful network effect that provides increasingly strong protection for its clients. OpenText Analytics interactive reporting capabilities are seamlessly embedded in the Counter Threat Platform. By aggregating and analyzing data from any source, anywhere, SecureWorks prevents security breaches, detects malicious activity in real time, responds rapidly, and predicts emerging threats. Its clients are offered a cyber-defense that is Collectively Smarter. Exponentially Safer™.
Innovating for Millennials Award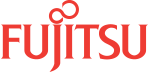 Fujitsu is a leading Japanese information and communication technology company that offers a full range of technology products, solutions, and services. Using OpenText Exstream, the company is able to optimize customer engagement through the design and delivery of personalized and compliant communications. OpenText Exstream offers Fujitsu the ability to pull data from Salesforce® directly into easily configurable templates, enabling business users to send personalized communications from within Salesforce. The ability to design and deliver contextually-driven, personalized communications at the right time in the right format gives this company a competitive advantage. Learn more about how Fujitsu benefits from OpenText software.
Contact OpenText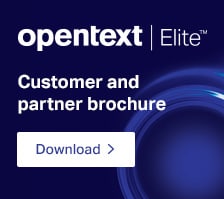 Find A Customer Story
Search our database by solution, industry, customer or region for the right story that resonates with you!