Enterprise World 2016 Winners' Circle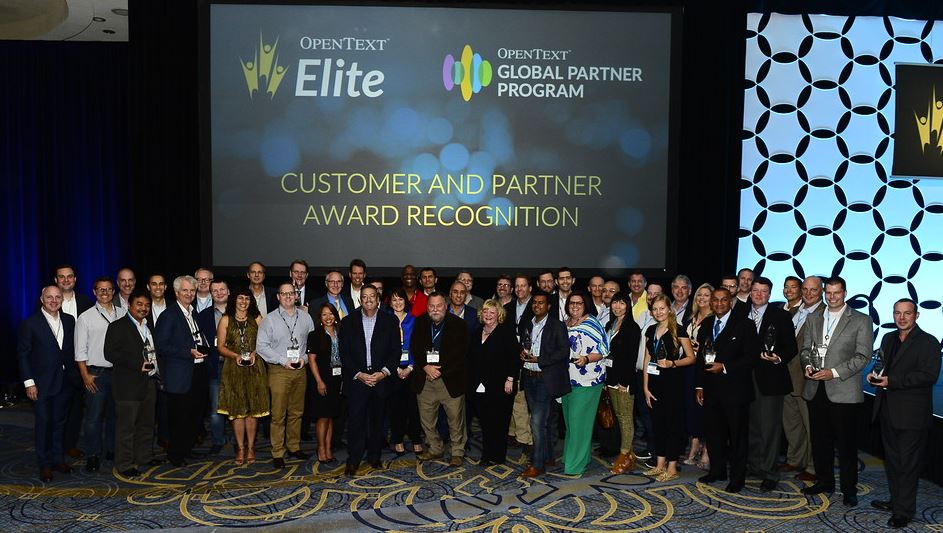 Congratulations 2016 OpenText Elite™ Award Winners!
The OpenText Elite Awards are presented annually at the OpenText user conference, Enterprise World. OpenText customers from around the world are recognized for their outstanding efforts in deriving business value from innovative and successful Enterprise Information Management (EIM) deployments.
This year's winners demonstrate the highest level of achievement using both creative and innovative approaches to discover opportunities for performance improvements, to drive a better understanding of their customers, and to manage content across their organizations to optimize business processes.
EIM Customer Success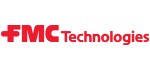 OpenText Content Suite provides FMC Technologies with an integrated group of Enterprise Content Management (ECM) solutions for records management and other mission-critical processes. Project leaders are able to manage the flow of information from capture through archival with convenient access to project documentation and consistent governance. The Content Suite platform integrates with SAP and other core applications. Working together, the systems supply easy access to, and control of, files for critical tasks, including creation of project and manufacturing documents, shifting a manual process to an automated method with OpenText Extended ECM for SAP® Solutions. Increased productivity leads to cost-savings and competitive advantage in the oil and gas industry. Learn more about how FMC Technologies benefits from OpenText software.
Most Innovative Digital Transformation Project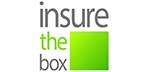 Insure The Box have disrupted the motor insurance market in the UK with their connected car approach. They are the UK's largest telematics insurance provider, holding over 2.6 billion miles of driving data. Building on their success in insurance, they plan to use their telematics experience and technology solutions to venture into new markets and introduce new products and services. As well as their insurethebox and drive like a girl brands, Insure The Box administer other telematics offerings: Tesco Bank Box, AA Get Driving and Toyota Safe Driver. Insure The Box is deploying OpenText EIM technologies to radically overhaul their ability to meet both partner and consumer needs. Through rapid introduction of new products and services, expanding into the global marketplace, significant operational efficiencies and engaging customer experiences, OpenText provides them a digital platform for growth. Aioi Nissay Dowa Insurance Company of Europe Limited (ANDIE), part of insurance giant MS&AD, acquired a majority stake in the company in 2015. Together they are taking a leading role in the development of technologies that will change the face of insurance and the way we view the car.
Most Innovative Enterprise Content Management Project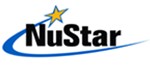 NuStar Energy L.P. is implementing OpenText Records Management, a key component of OpenText Content Suite, for multiple business processes. Records Management manages the disposition of records to ensure they are kept and made available and searchable for their full lifecycle, and then removed according to regulations and company policy once their retention has expired. The benefits of the implementation created a demand in the organization to further integrate Content Suite into their business processes and applications. Initially, NuStar Energy deployed OpenText Email Management for Microsoft Exchange to implement the three-zone email management approach, leveraging interactive classifications. To date, NuStar Energy has successfully deleted over 10 million emails to meet their governance needs. Learn more about how NuStar Energy benefits from OpenText software.
Most Innovative Customer Communications Management Project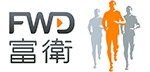 FWD Life is the insurance business arm of the private investment group, Pacific Century Group. It provides life insurance services in Hong Kong, Macau, Thailand, Indonesia and the Philippines. FWD Life sought out a leading edge solution that would enable them to print and manage all aspects of their customer communications – in multiple languages, through multiple interfaces, and using inputs in multiple formats from various platforms. Utilizing OpenText Customer Communications Management, FWD Life now has a complete, integrated, enterprise-class environment that encompasses all three elements of document management: composition, process automation, and output. The result is cost savings of almost $1.4M per year and a solution that can evolve at the speed of their business. They can communicate more effectively and efficiently across different markets, languages, national borders, and distribution channels. Along with creating efficiencies and reducing costs, the solution also increased FWD Life's scope to build new and deeper relationships of trust and confidence with their customers. Learn more about how FWD benefits from OpenText software.
Most Innovative Business Process Management Project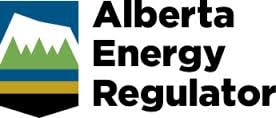 The Alberta Energy Regulator (AER) has embarked on a digital transformation, focusing on process automation related to the reclamation certificate application process. The highly complex processing of reclamation certificate applications previously relied on manual data entry and oversight, with multiple systems supporting the process. Using the OpenText Process Suite platform, AER now has an enterprise approach that provides the critical technical capabilities required to address the full business architecture of the regulatory lifecycle. AER is leveraging the technology to fully automate low risk approvals allowing them to redeploy scarce resources to field and audit activities. The AER's Reclamation Certificate Project demonstrates functionality and innovation and ensures the potential for future growth as the AER strives for regulatory efficiency and excellence, all while delivering benefits for the organization, key stakeholders, and, ultimately, all Albertans.
Most Innovative Customer Experience Management Project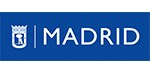 The City of Madrid is implementing OpenText Web Experience Management in the OpenText Cloud. Most of the City of Madrid web portals are implemented with this solution, including the City of Madrid main citizen sites that offer comprehensive services and legal electronic procedures, and approximately 100 specific portals, serving 3.2 million citizens and businesses and over 12 million site visits per year. The OpenText solution is also used for the Madrid City Council intranet portal used by 23,000 staff daily. The City of Madrid is a pioneer within the Spanish public sector in providing electronic citizen services and moving to a cloud software provider. The City of Madrid website has received a number of awards including an award as the most accessible public website in Spain, and the United Nations appreciation for Digital Governance. Learn more about how City of Madrid benefits from OpenText software and services.
Most Innovative Cloud Project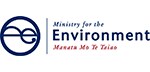 Ministry for the Environment, New Zealand. New Zealand's Ministry for the Environment was one of the first New Zealand government departments to implement and gain benefits from Enterprise Content Management as a Service (ECMaaS), having successfully launched Te Puna (The Source), their OpenText Content Suite Enterprise Content Management System in the Cloud. The Ministry chose to move from their existing document management system to a cloud-first approach to improve their culture of knowledge management and reduce risk to the business. Content Suite offers the Ministry a robust ECM system that is easy to use, meets information security expectations, and is the best fit for the business. Learn more about how Ministry for the Environment, New Zealand benefits from OpenText software.
Most Innovative Finance and Accounting Project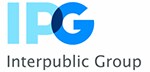 The Interpublic Group of Companies, Inc. (IPG) provides advertising, marketing and media services for many of the world's global brands, and employs nearly 50,000 people across multiple disciplines in all major world markets. To stay fluid in a shifting economy, IPG needed a true, real-time worldwide cash balance snapshot of its accounts that reside with many different financial institutions. IPG was using SWIFT financial messaging services, but needed greater visibility into payments and statements as well as SWIFT messages coming through the system. IPG simultaneously implemented OpenText B2B Managed Services with SWIFT Service Bureau to obtain end-to-end visibility of the file transmission process. Operating on a global scale, the service bureau from OpenText offers a single, standardized way to communicate with all banking partners, matching preferred formats. It provides IPG with holistic access and transparency into the bank connectivity process and robust reporting notifications on any transaction that goes out the door. Learn more about how IPG benefits from OpenText software.
Most Innovative B2B Integration Project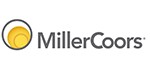 MillerCoors is a joint venture of the U.S. operations of SABMiller and Molson Coors. With nearly 30 percent of U.S. beer sales, MillerCoors is the second-largest beer company in the United States. In 2004, MillerCoors began the journey to transform their business by implementing an electronic data interchange (EDI) platform for hundreds of distributors and retailers. Today, critical documents are received, processed, and exchanged using OpenText B2B Managed Services to deliver efficiencies and cost savings. The business transformation eliminated 1.2 million hours of labor for distributors and 1.3 million hours for retailers, for a total of 2.5 million labor hours removed from the distributor-to-retailer supply chain. The time savings enabled for their distributors and retailers translates to an estimated re-allocation of 1,200 FTE resources to other tasks, freeing up potentially $50 million in labor savings.
Most Innovative Analytics Project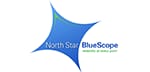 North Star BlueScope Steel produces and supplies hot-rolled steel bands for coil processors, cold rolled strip producers, pipe and tubers, equipment manufacturers and steel service centers. North Star BlueScope is using OpenText Big Data Analytics together with OpenText Information Hub (iHub) to better understand and engage with their business. By analyzing their costing data through the OpenText technology, the company will be able to delve deeper into the grades and mixes of steel most likely to generate higher profit margins and increase the margin for every coil the company produces. Quicker and more intelligent decision making is inspired by accessible data. With a deeper analysis of costing data, it helps the company pinpoint higher profit potential and upselling prospects. A better understanding of customer trends and needs ensures a more informed sales team. Learn more about how North Star BlueScope Steel benefits from OpenText software
Most Innovative Digital Marketing Project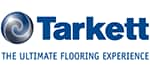 Tarkett is a worldwide leader of innovative and sustainable flooring and sports surface solutions. With tens of thousands of product lines, Tarkett must maintain technical and marketing descriptions, product certifications, and images for each one. OpenText Media Management provides Tarkett with a core enterprise infrastructure to support its digital asset management ecosystem. Working very closely with OpenText Professional Services, Tarkett was live on the first phase of their implementation in less than three months. Users are able to quickly locate digital assets, confident that it is the most current, approved version. Tarkett looks forward to a broader set of plans including using Media Management to streamline and manage the creative stages of product photography, interior image simulations, and the preparation of all assets related to a product. Learn more about how Tarkett benefits from OpenText software.
Most Innovative Supply Chain Project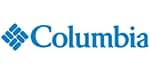 An integral part of being a leading global brand is providing an excellent customer experience. Years ago, Columbia Sportswear realized that to continue, and improve upon, the high level of service it offered would require updates to its internal technology. To continue to meet the requirements of its retailers, Columbia needed to replace its outdated enterprise resource planning (ERP) system and translator. Global expansion required local support in Asia, Europe, and South America and the ability to accommodate different time zones, languages, cultures, and currencies were key factors. Columbia compared in-house software solutions against its core requirements and determined that a managed services approach offered the best solution. OpenText B2B Managed Services enables Columbia to be well-prepared for increasing volumes, complexity, and customer demands around the globe. Customer transactions are integrated directly into Columbia's SAP system through OpenText Trading Grid. A common document model (single SAP/IDOC) layout is used for Columbia, and OpenText translates the standard each customer uses into the format Columbia requires. This enables faster turnaround of orders, improved communication of order status, invoice status, and shipping information.
Most Innovative ERP Application Integration Project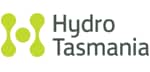 Hydro Tasmania, Australia's largest renewable energy provider, is connecting enterprise content with integrated solutions from OpenText, SAP, and Microsoft. The connection between OpenText, SAP and Microsoft SharePoint ensures employees have access to corporate data, no matter where content lives. Timely, reliable access to corporate content supports Hydro Tasmania's safety-first mission while also positioning the provider to compete in an evolving marketplace. An estimated 25,000 hours per year are being targeted across the enterprise that can be directed to productive work instead of wasted time searching for and vetting files. Learn more about how Hydro Tasmania benefits from OpenText software.
Most Innovative Project in the Energy and Utilities Sector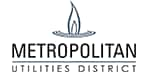 The fifth-largest public gas utility in the United States, Metropolitan Utilities District provides natural gas and water services to more than 200,000 customers in Omaha, Nebraska, and surrounding communities. In an effort to streamline operations and become more mobile, the company recently launched a digital transformation initiative to digitize its 3 million legacy paper documents. Leveraging OpenText Extended ECM for SAP® Solutions provides integration with its SAP and ESRI GIS system to unite enterprise content and enterprise applications for document management, collaboration, and records management. Valuable content is now preserved and protected from disaster and loss and a more streamlined process improved productivity and delivered an estimated $300,000 in annual savings. Learn more about how Metropolitan Utilities District benefits from OpenText software.
Most Innovative Project in the Manufacturing Sector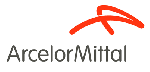 ArcelorMittal is the world's leading steel company, with operations in more than 60 countries, and the leader in all major global steel markets, including automotive, construction, household appliances and packaging. ArcelorMittal leverages OpenText B2B Managed Services to manage the routing and translation for more than 100,000 EDI messages that are sent between the company's different trading partners around the world every month. The single, seamless B2B network solution provides a boost in efficiency with a single link between IT operations and the OpenText B2B network. They've increased global visibility across their base of B2B transactions and now have the ability to connect more customers more quickly. Learn more about how ArcelorMittal benefits from OpenText software.
Most Innovative Project in the Transportation Sector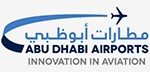 OpenText Content Suite Platform provides the Capital Projects team at Abu Dhabi Airports with end-to-end content management for the construction of the Midfield Terminal Building at the airport. Like many large construction projects, there is a complex mix of stakeholders including staff, external consultants, construction contractors and engineering companies who are required to access and share content with minimal delays to ensure the construction project remains on time and on budget. More than two million documents require reliable, audited, and controlled access to ensure complete transparency. The OpenText solution addresses long term and strategic content management needs for contract management, transmittal, access to documents and drawings, as well as workflow and collaboration. Once the project is complete, long term content archival and record management will bolster compliance. Learn more about how Abu Dhabi Airports benefits from OpenText software.
Most Innovative Project in the Health Sciences Sector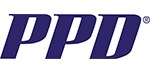 PPD is a leading global contract research organization providing comprehensive, integrated drug development, laboratory and lifecycle management services. Its clients and partners include pharmaceutical, biotechnology, medical device, academic and government organizations. OpenText Content Suite provides an integrated group of Enterprise Content Management solutions for the electronic Trial Master File (eTMF) that PPD uses. A single process is employed globally to ensure the conduct and content of clinical trials, which routinely involve more than 60,000 documents, are consistent. The consolidation of multiple procedures into one global process ensures real-time access to documents for PPD and client study teams. The automated process helps PPD to increase efficiencies and reduce costs, and ensures compliance with legal, regulatory and operational requirements.
Most Innovative Project in the Public Sector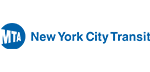 New York City Transit (NYCT) is the largest transportation provider in North America, serving over 15 million people throughout a 5,000 square mile area. NYCT's Operations Planning Division analyzes data from multiple sources to improve bus and subway performance. This data analysis provides critical information to the Department of Buses and Subways allowing them to adjust service to meet rising demand. OpenText Information Hub (iHub) easily integrates with all of NYCT's data sources enabling Operations Planning to process millions of data points on a daily basis.
Most Innovative Project in the Food and Beverages Sector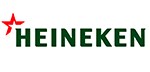 With innovation being at the heart of everything they do, in 2011 HEINEKEN sought to introduce more automation and efficiency into their invoice processing operations. Leveraging OpenText Vendor Invoice Management for SAP® Solutions, HEINEKEN has optimized their procure-to-pay processes in several regions the company operates in, resulting in more harmonized and compliant operations across a number of countries. Accounting staff now spend less time on manual tasks and have more transparency in procure-to-pay cycles and approval processes. Process accuracy is improved and better reporting enables them to access detailed metrics to continually improve processes.
Most Innovative Project in the Financial Services Sector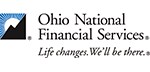 Ohio National Financial Services corporate websites are a major component of the company's customer experience initiative, supporting millions of visits each year. The dependability and capabilities of the sites are paramount to meeting the needs of almost 200,000 customers who have registered with their sites in the last decade. Working alongside OpenText Professional Services, Ohio National replaced its existing content management system with OpenText Experience Suite as its content management and portal solution. Ohio National is using Experience Suite to help advance its digital strategy, delivering usability improvements for its employees and providing a higher level of engagement for its various user communities. The up-to-date system provides users with automated workflows that streamline the entire review process and saves hundreds of hours annually for reviewing and publishing content. Ohio National looks forward to building and extending the OpenText functionality both internally and externally as it moves to the next phase of its digital strategy. Learn more about how Ohio National Financial Services benefits from OpenText software.
Most Innovative Project in the Media & Entertainment Sector
Home Box Office, Inc. (HBO) is using OpenText Media Management to collaborate, finalize and distribute promotional material used in its Media Supply Chain. Over 1.5 million assets (and growing) are stored in the brand repository including photographs, art, promotional videos (trailers), audio tracks, graphics, logos and title treatments. Media Management services HBO's linear and nonlinear distribution channels 24/7, 365 days a year. It serves as HBO's centralized, secure and accessible repository to browse, search, view, and download, with capabilities for advanced end-to-end workflows and creative production, review, approval, publishing and distribution of approved assets. HBO has realized measurable gains in productivity from automated processes and data-driven workflows. There are 900 users on an average monthly basis, conducting more than 1 million searches.
Most Innovative Project in the Healthcare Sector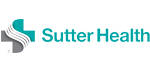 The Sutter Medical Network includes many of California's top-performing, highest-quality physician organizations as measured annually by the Integrated Healthcare Association. Sutter Health cares for more than 3 million people—nearly 1 percent of the U.S. population. Sutter Health installed OpenText RightFax, integrating electronic faxing with its Epic electronic medical records system. The combination ensures speed and consistency for pharmacy prescriptions. Over time—and with proven reliability—Sutter Health expanded beyond faxing prescriptions. The health care network now sends and receives more than 1 million faxes per month, ranging from lab results and medical records to letters and referrals, totaling one to 500 pages each. OpenText RightFax allows the organization to eliminate paper, resulting in cost-savings and efficiency gains for their users. They also save on costs due to fewer fax machines to maintain – efficiencies that help keep care more affordable. Learn more about how Sutter Health benefits from OpenText software.
Contact OpenText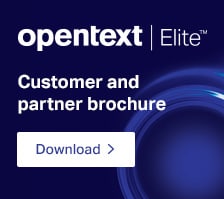 Find A Customer Story
Search our database by solution, industry, customer or region for the right story that resonates with you!