Enterprise World 2015 Winners' Circle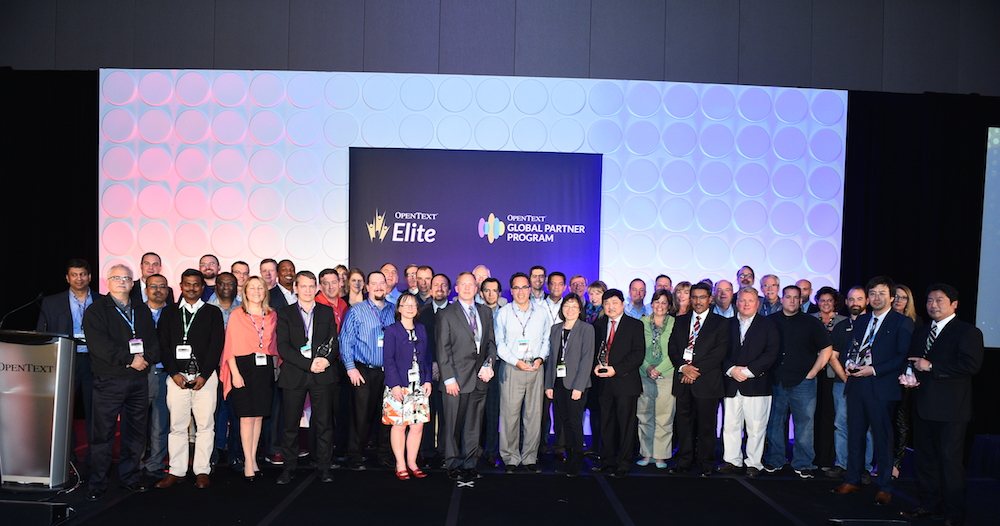 Congratulations 2015 OpenText Elite™ Award Winners!
The OpenText Elite Awards (formerly Heroes Awards) are presented annually at the OpenText user conference, Enterprise World. OpenText customers from around the world are recognized for their outstanding efforts in deriving business value from innovative and successful Enterprise Information Management (EIM) deployments.
This year's winners have demonstrated the highest level of achievement using both creative and innovative approaches to discover opportunities for performance improvements, drive a better understanding of their customers, and manage content across their organizations to optimize business processes.
EIM Customer Success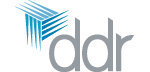 Information technology at DDR is critical to the efficiency and proficiency of the company. Leveraging over a decade of experience with OpenText, DDR created additional ROI by improving their business process for acquisition property onboarding using integrated systems already in place to help the company drive innovation and maximize sustainability and growth. DDR's new process is now an industry leading document-centric approach and ecosystem for ingesting large portfolio acquisitions without adding any operational headcount.
EIM Leadership Award
Schneider Electric. This global specialist in energy management and automation is using OpenText Cloud to deliver B2B workflow management and enable its global supply chain platform for the critical exchange of information between worldwide B2B logistics providers. Schneider Electric considers OpenText a natural partner as it looks to improve service quality and customer satisfaction and extend its performance and capabilities to transform its global supply chain platform for the Digital World.
Most Innovative Enterprise Content Management Project
BNSF Railway. OpenText Content Suite provides BNSF Railway with a solid enterprise content management platform that easily integrates with its other systems. Content Suite is used to manage and preserve historical legacy records, while also facilitating a robust records management platform to support search, retention and disposition requirements for enhanced corporate accountability. Currently, over five million records, both digital and physical, are managed by Content Suite, supporting 1,000+ users across the enterprise. BNSF continues to build and develop further integrations to the platform to leverage and manage its critical business content.
Most Innovative Business Process Management Project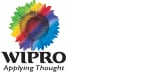 This fast-growing consumer goods company with headquarters in Bangalore, India, has achieved enterprise-wide process automation for their lead-to-order management system with OpenText Process Suite. With the help of their Solution Integration partner, Muraai Information Technologies, Wipro created automated processes that improve productivity and cycle times. Furthermore, the company is facilitating ERP agility and supply chain optimization by combining the data exchange capabilities of OpenText Trading Grid with the OpenText Process Suite BPM platform. With this powerful process, the entire cycle is completed. Wipro has successfully enhanced customer satisfaction and substantially improved its competitiveness and market presence.
Most Innovative Customer Experience Project
The Kraft Heinz Company. The new Kraft Heinz organization supports 50+ brands. Its consumers learn about their products through multiple channels including brand and promotional websites, over 30 social destinations and multiple eCommerce sites that facilitate the company's B2B strategy. The Kraft Heinz Company is implementing OpenText Media Management as a foundation for its digital infrastructure, providing the architecture and collaboration capabilities required for the creation, management and distribution of all digital assets and enabling the company to deliver a consistent omni-channel brand experience for its consumers.
Most Innovative B2B Integration Project
ON Semiconductor. After implementing Oracle as their ERP solution, ON Semiconductor integrated OpenText B2B Managed Services for its financial EDI transactions. The company has standardized business processes in Accounts Receivable including global returns, debits and credit processing. With significant process automation and efficiency, ON Semiconductor has improved quality of services, reduced costs, increased revenue and improved competitiveness.
Most Innovative Digital Marketing Project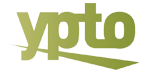 YPTO NV is a wholly owned subsidiary of Belgian Railways providing information technology services to its parent company with the key area of responsibility being the business-to-business (B2B) ticketing system. YPTO manages document output for B2B tickets. Using OpenText Document Presentment for SAP® Solutions, the company was able to redesign and combine its document templates and has reduced the number from over 200, to twelve. Document change requests can be completed in hours rather than weeks, saving an enormous amount of time and money – up to 80% on development costs – and ensures consistency across the organization. Other benefits include increased revenue and improved customer service based on their ability to respond quickly to requests.
Most Innovative ERP Application Integration Project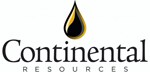 Using integrated solutions from OpenText, SAP, and other systems, Continental Resources is realizing end-to-end business value for substantial organizational efficiencies and cost savings. The automated processes improve business performance and have resulted in significant and measurable time savings. Business content is captured, managed, stored, preserved and delivered to the right user, at the right time, streamlining systems and processes throughout the company.
Most Innovative Cloud Project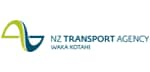 NZ Transport Agency (NZTA) embarked on its digital transformation journey by building a solid foundation for its 'InfoHub' Enterprise Content Management as a Service solution from OpenText. The cloud-based solution offers users anytime, anywhere access to information assets, enhancing the ability to share and collaborate, internally and externally with partners and alliances. InfoHub is transforming the way NZTA harnesses its knowledge. The benefits include improved quality of service, performance and process efficiencies.
Most Innovative Analytics Project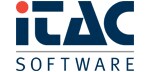 Germany-based iTAC Software AG helps companies merge the worlds of IT and manufacturing with highly specialized, cloud-based solutions. Its Enterprise Manufacturing Execution System (iTAC.MES.Suite®) helps to increase production quality and efficiency. To offer its customers the greatest possible transparency and decision-making capability for production control, iTAC embedded OpenText Information Hub (iHub) to add integrated Business Intelligence (BI) and analytics with interactive reports and dashboards. The embedded BI and analytics capabilities improve mobility, online availability and cloud capabilities for its manufacturing process.
Most Innovative Supply Chain Project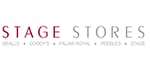 Stage Stores has improved its B2B compliance and collaboration with suppliers using OpenText Active Intelligence. The B2B solution has enabled the retailer to keep their supply chain running smoothly by providing real-time transaction visibility, automated deduction management, reporting, and analysis for monitoring partner performance and improving the accuracy, completeness and timeliness of its B2B transactions. Stage Stores has significantly improved its communications to reduce non-compliance. Response time to suppliers improved from three months to 72 hours.
Most Innovative Project in the Energy Sector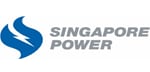 Singapore Power Group (SP), a leading energy utility company in the Asia Pacific, is one of Singapore's largest corporations. SP recorded revenues of S$4.8 billion and assets of S$15.6 billion in FY 14/15. SP owns and operates electricity and gas transmission and distribution businesses in Singapore and in Australia. It also owns and operates the world's largest underground district cooling network in Singapore. SP believes in fostering an enterprise culture of continuous learning and formalised knowledge management. By leveraging the OpenText Experience Suite and Content Suite technologies, the organisation with a bench strength of 3,600 has created its in-house knowledge management system, to improve operational efficiency and productivity through online communities, information sharing and learning. This supports Singapore Power's aim in upholding network engineering excellence and leadership ranking in the world.
Most Innovative Project in the Life Sciences Sector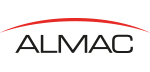 OpenText Content Suite provides Almac Clinical Services with a reliable, single source of truth and robust document control, improved compliance, collaboration, and cost savings. Almac stores up to 8,000 new documents each week. The OpenText solution provides a scalable solution for their growing volume of content and the flexibility and agility they sought to ensure complete lifecycle management across the globe. Users are confident that documents retrieved are current, helping ensure compliance. The company has been able to reduce the time spent searching for documentation to save the company up to 360 hours per week, or £350K in the first year.
Most Innovative Project in the Public Sector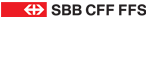 SBB operates the most heavily used rail network in the world. It is the fourth-largest employer in Switzerland. SBB has integrated OpenText EIM with 17 other systems including SAP to support its 30,000 employees and 4,000 workflows required for statutory requirements. There are almost 5 million documents stored and managed in the EIM platform.
Most Innovative Project in the Media & Entertainment Sector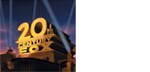 Fox Filmed Entertainment. Fox Filmed Entertainment (FFE) has implemented OpenText Media Management to securely share, manage and distribute digital assets as marketing materials to various divisions, global offices and partners, enabling the growing international demand for content. FFE has realized millions of dollars in cost savings by replacing slower physical distribution methods with secure digital distribution. Fox's Enterprise Media Framework (EMF) is an accessible, robust digital distribution platform. In the past eight years, downloads grew from 900 per month to 175,000. The archive grew from 175,000 to 3.8 million assets. The user community grew by over 1200%. There are approximately 6,000 users globally. The EMF is a fundamental part of how Fox does business.
Most Innovative Project in the Telecommunications Sector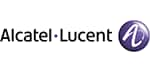 Headquartered in France, this leading IP networking, ultra-broadband access and cloud technology specialist is using OpenText secure, integrated ECM solutions to improve finance and document handling for enhanced team collaboration, greater efficiency, improved customer service and reduced costs. The OpenText document archive gives Alcatel-Lucent greater control, security, and full audit trail, ensuring the company is better able to meet global, regional, and local document and record compliance.
Most Innovative Project in the Legal Sector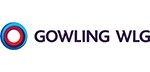 Gowling WLG, a leading Canadian and international law firm, has completely digitized an entire area of practice. To date, more than 890,000 documents have been ingested, profiled and secured through automated processes. The first of its kind, the law firm's collaborative software platform, including OpenText eDOCS, helps keep legal matters on track, on time and on budget.
Most Innovative Project in the Automotive Sector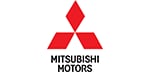 This international auto manufacturer is using OpenText B2B Managed Services to support its global trading partner network. The stable platform has been used for many years to allow Mitsubishi Motors and its global trading partners to share information seamlessly. The OpenText on-demand solution strengthens global integration without additional resources and reduces costs of B2B operations.
Most Innovative Project in Retail Sector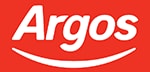 Argos is the UK's leading digital retailer, offering more than 33,000 products through www.argos.co.uk, its growing mobile channels, stores, over the telephone and through its printed catalogue issued twice a year. The retailer is using OpenText Media Management as its digital asset management repository for over 300,000 assets to provide central governance for brand content and improved autonomy for self-serving business users. The digital asset management solution delivers an information architecture that enables the enterprise to remain agile, operate efficiently, and reduce content and IT spends. Visit here to learn more about how Argos is benefiting from OpenText Media Management.
Most Innovative Project in Consumer Packaged Goods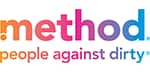 Method is a manufacturer of safe, non-toxic and biodegradable natural cleaning products. The method plant and distribution center has secure, reliable B2B integration with OpenText B2B Managed Services and OpenText Trading Grid. The on-demand cloud-based services support the company's market readiness and agility. B2B Managed Services ensures trading transactions are handled securely and efficiently, supporting service to retailers and releasing manufacturing professionals to focus on other company initiatives.
Contact OpenText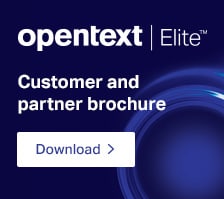 Find A Customer Story
Search our database by solution, industry, customer or region for the right story that resonates with you!