OpenText Output Transformation
Integrated Products for all your Output Transformation and Management Needs
Learn More About How OpenText Can Help You
Overview
Products
Resources
Overview
OpenText™ Output Transformation empowers your business with robust, performance-driven, easy-to-implement products that enhance your output generation, storage and delivery capabilities to dramatically improve the way you engage with your customers. Trusted by leading organizations around the world in financial services, insurance, telecommunications, health care, and government agencies, our advanced technology fully integrates into existing systems and modernizes how enterprises create, transform, store, and deliver accessible high-volume documents across multiple channels.
Key Solutions
Accessibility Compliance: Automatically transform high-volume PDF documents and output to accessible formats such as PDF/UA and large print. Comply with WCAG 2.0 Level AA standards and accessibility legislation such as Section 508, Section 255 of the Telecommunications Act, the Americans with Disabilities Act, Accessibility for Ontarians with Disabilities Act, and other regulations around the world.
Digital Presentment: Transform and deliver stored system-generated output via web and mobile devices, both inside and outside the organization. Transform print-ready content to PDFs and accessible formats in batch and on-demand for static and interactive presentment on digital devices.
Print and Legacy Application Compatibility and Integration: Transform print streams to alternate formats print application compatibility and application integration with legacy systems. Supported formats include AFP, PCL, Metacode/DJDE, PostScript, Line data, Image, XML and PDF.
Repurpose and Re-engineer Content: Extract and enhance content from high-volume documents such as credit card statements, invoices, benefit statements, etc. for reporting, analytics, rich visualizations, branding, marketing campaigns, loading ECM systems, etc.
High-Speed, Web-Ready Archive: Optimize archiving for high-volume print stream output to save costs, find content faster and reduce storage footprint. High-speed retrieval and transformation technology enables on-demand presentation and viewing of documents on the web and mobile devices.
Content Flow Management: Integrate business systems across the enterprise, and manage content flow and business processes with a flexible and scalable processing engine with embedded transformation capabilities.
ECM Modernization: Migrate content from legacy ECM systems to contemporary applications to protect your ECM investment, improve information governance and access and reduce total cost of ownership.
Products
Consolidate content from multiple high volume archives and repositories to reduce operational costs, improve information availability, reduce risk and address emerging business requirements.
Expertise in migrating content from IBM® FileNet, ASG Mobius, CA and other repositories
Enhance, repurpose and re-engineer document content and meta data during migration
Proven methodology, proprietary technology, tools and components to for efficient and accurate migration
Industry expertise and experienced migration consultants
Comprehensive audit trail and tracking
Learn More
Resources
Featured Video
Visually impaired users share their experiences with online PDF documents - the challenges, impact on their lives and the hope for an inclusionary experience through automation technology.
Customer Stories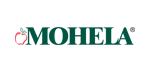 Right out of the gate, we were pleased with the performance. We've also been very pleased with how easy it is to define a template for a given document.