OpenText Connectivity – Secure Enterprise Application Access
OpenText™ Connectivity products, formerly Hummingbird, provide fast, reliable access to a variety of enterprise applications, including host systems such as UNIX® and Linux®, Microsoft® Windows®, mainframes, network file systems and more.
Learn More About How OpenText Can Help You
Products
Industries
Resource Center
Products
Industries
Securely deliver high quality application access to a global remote workforce.
Learn More
Offer secure and reliable enterprise access to business applications regardless of their location and connection quality.
Learn More
Resource Center
Customer Stories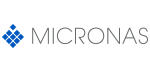 We immediately benefitted from faster execution, with far less data being transmitted over our wide area network.
Product: OpenText Exceed TurboX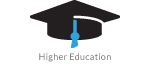 Thanks to Exceed TurboX, applications are now much more responsive. Users can now undertake interactive tasks, such as visualizations, in real time.
Product: OpenText Exceed TurboX
More Success Stories
Contact OpenText
Certifications & Support