Enterprise Content Management in the Cloud

OpenText Core Share
Securely and easily share and collaborate on content
OpenText Core Share overview
OpenText™ Core Share provides all the functionality needed to securely share and collaborate on projects with everyone inside and outside of the organization. Simple and intuitive to use, Core Share is a SaaS application that offers the enterprise level security and compliance IT departments require along with the flexibility that users want. Core Share's unique ability to enable both a hybrid environment and a full cloud experience sets it apart from other major file sharing offerings.
Core Share is integrated with OpenText™ Core Signature, a professional and enterprise-grade electronic signature solution. An add-on to Core Share, Core Signature allows employees and third parties to sign quotes, contracts and other documents in a fast, compliant and hassle-free way. Together, users have a unified solution to solve all their enterprise content collaboration and approval needs.
Core Share is easily deployed and integrated with existing content management systems to extend collaboration beyond the corporate firewall. It integrates seamlessly with OpenText Enterprise Information Management (EIM) solutions to extend the value of existing enterprise content management (ECM) investments into the cloud.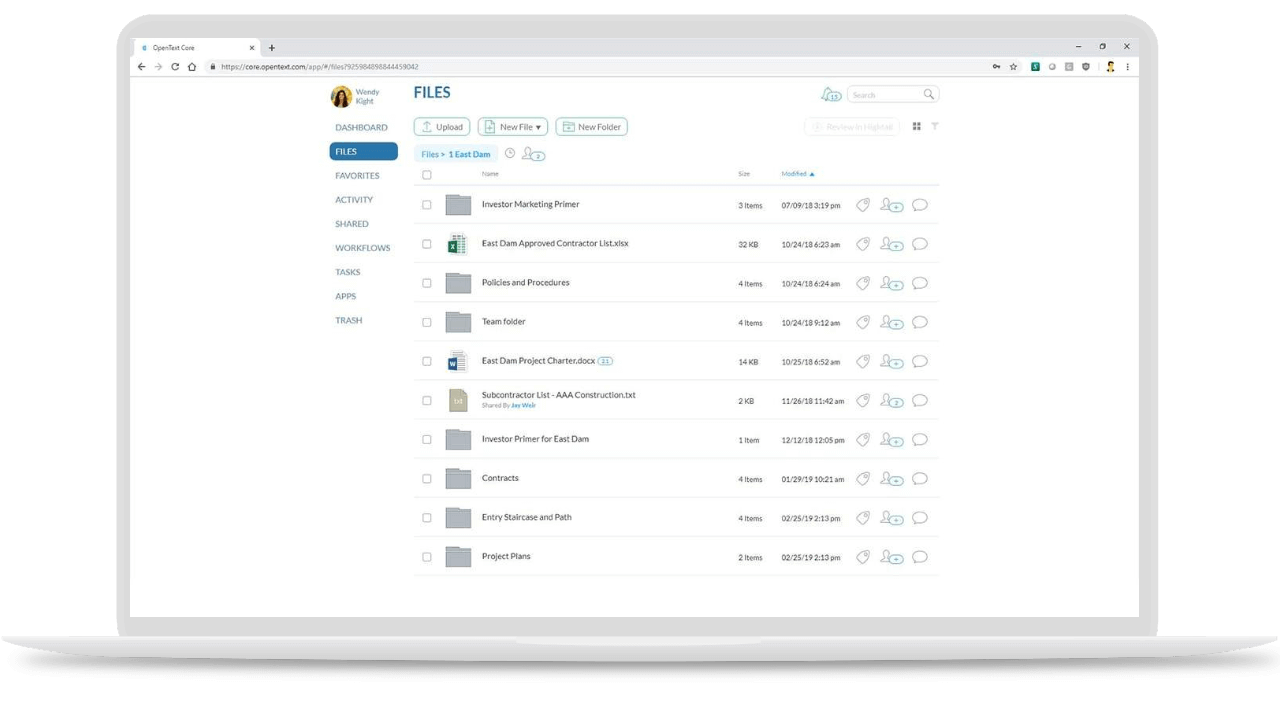 Features in Core Share
Enterprise grade security at each layer

Configure and automatically enforce global policies for sharing with external users. Set password requirements and expiry dates on shared content and public links. Includes file encryption for data at rest, in transit, on mobile devices and/or in the cloud, Single Sign On (SSO), Two-Factor Authentication (2FA) and the utilization of highly secure OpenText data centers.

IT and administrative control

Offers complete IT control over content sharing by employees, customers and partners. Allows administrators to create accounts, control access, assign user storage quotas, lock and disable accounts, view connected users and remotely wipe local content on mobile devices. Provides visibility and analytics using dashboards and reporting views.

Microsoft Office 365 integration

Integrates with Microsoft® Excel®, Microsoft® Word, Microsoft® PowerPoint® and Microsoft® Outlook® to create, modify, co-author, share and store files without moving between applications and files in the cloud. Create Microsoft Office 365 documents within Core Share and update documents in realtime.

ECM integration

Easily and seamlessly integrates with OpenText ECM solutions, including the OpenText™ Content Suite Platform, OpenText™ Documentum™ and OpenText™ eDOCS, to share existing and new content in the cloud.

Core Signature add-on for electronic signatures

Enables users to securely digitize and accelerate signature related business processes from start to finish, while adhering to legal requirements and compliance regulations.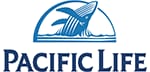 Benefits in Core Share
Enterprise grade security

Eliminate the risk of exposing business-critical data with emailed document exchange or consumer cloud storage tools with a simple method of user collaboration.

Improve adoption

Leverage easier and more efficient file sharing users will want to use and ensure organizational policies that keep confidential data secured at every level in the communication and collaboration process are followed.

Protect data privacy and security

Ensure organizational compliance with regulatory mandates to safeguard the personal data of European citizens.

Deploy and manage easily

Set up a SaaS application that is ready to use in a matter of minutes and offers administrators easy management and control.
Choose a plan

Plan feature

Personal

plan

Team

plan

Business

plan

Enterprise

plan

Plan descriptions

Great for securely storing, sharing and collaborating with friends and family.
Perfect for small teams looking for advanced security and user controls.
Ideally suited for companies looking for an onramp to ECM and collaboration in the cloud.
Tailored for large organizations with business-ready integrations and sophisticated ECM.
Number of users
1
2-50
5+
5+
Storage
2GB
50GB
Unlimited
Unlimited
Single file upload limit
250MB
2GB
5GB
10GB
2FA

2 factor authentication

Desktop sync
Office 365 integration

not included

MDM support

not included

not included

not included

Core Signature

not included

not included

not included

Single sign on

not included

not included

not included

App extensions

not included

not included

not included

Metadata

not included

not included

not included

2-way sync and unified audit log with OpenText Content Suite Platform, OpenText Extended ECM

not included

not included

not included
Get a free, 3-month trial of Core Share
Resources
Solutions that integrate with OpenText Core Share
Find out more about OpenText Core Share