Analytics for Telecommunications

Solution for Telecommunications
The world is becoming ever more connected with the number of IoT devices in use; predictions indicate that by 2020, 50 billion devices will be online. For the telecommunications industry to maintain profitability, the challenges are to maximize the utilization of their networks, deliver high value service and retain and grow their customer base. These challenges drive two primary areas of data investment for telco providers: analytics to improve operational efficiency and anticipate performance breakdowns bottlenecks, and customer insight and communications to engender loyalty and secure future revenue.
OpenText™ Analytics Suite
OpenText Analytics Suite enables you to optimize your network operation, uncover fraud, ease customer churn and spot and exploit new opportunities and new markets by uncovering patterns and trends in your data, as well as predict future behaviors and likely outcomes. It also allows you to provide personalized customer facing applications which allow your clients to access their personal information, reports, usage statements, bills all tailored to their individual needs.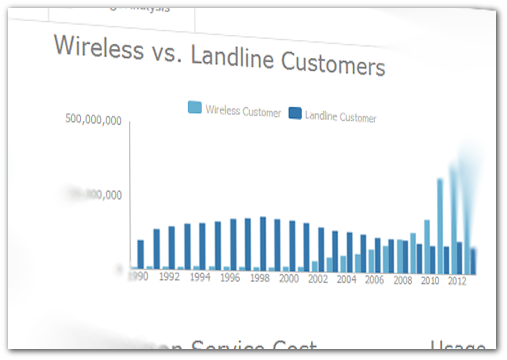 Provide predictive analytic capabilities to discover customer trends and anomalies
Analyze market segments,
Determine next best offer
Predict and reduce attrition
Increase customer satisfaction, drive recruitment and retention by providing customers with self-service BI to their account – in a portal, letting them view their spending history, and also letting them personalize the view
Add tailored offers on account statements that better align with customer interests and demands