Analytics for Manufacturing

Solutions for Manufacturing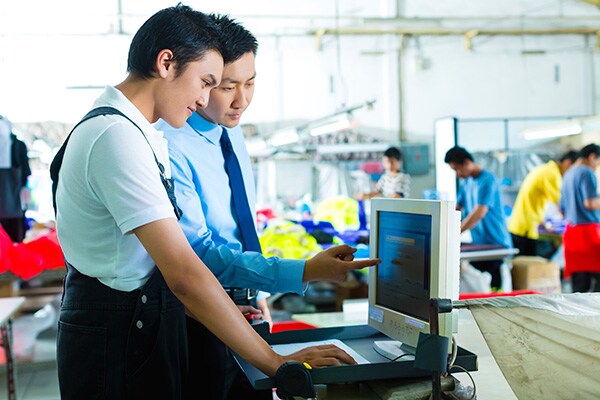 The data and analytics landscape is rapidly changing due to the amount of data that is created every single second, of every single day – research indicates there is an increasing demand for analyzing disparate data – and manufacturing businesses want to know how they can turn all their data, both structured and unstructured, into better, faster, smarter decision making at all levels of their organization. As manufacturing increasingly becomes a distributed global endeavor, companies are counting on innovation, technology leadership and cost control discipline to remain competitive.
OpenText™ Analytics Suite
OpenText Analytics Suite allows you to operate smarter and more efficiently by giving you real-time visibility across your entire supply chain, helping you to reduce risk, drive sourcing and increase your profit margins and market-share.
With OpenText Analytics Suite:
Provide predictive analytic capabilities to discover trends, anomalies and analyze key business processes
Enforce quality controls
Streamline supply chains
Monitor and quickly respond to consumer sentiment
Support mobile field and factory floor deployments on any device
Provide managed self-service to all your business users
Boost sales productivity