What is an AI and analytics platform?
An artificial intelligence (AI) and analytics platform contains the means to derive value from the wealth of information enterprises are constantly generating. AI and analytics aim to make enterprises more efficient, effective and productive while eliminating the need for manual big data processing by presenting valuable business insights in a way that is accessible and relatable to the most critical objectives of the organization.
The best artificial intelligence and analytics software leverages machine learning algorithms in big data platforms to transform big data and big content into self-service data visualizations for users across the organization to increase automation, operational efficiencies and maximize revenue.
OpenText AI and Analytics platform overview
Data is business optimization's catalyst, but its amount, growth rate, diversity and complexity pose a challenge. To succeed in today's digital age, enterprises need the right insight-generating tools that fit their needs and maturity.
OpenText™ AI and Analytics offers a comprehensive set of AI and analytics tools that help enterprises overcome data challenges at their pace. It ensures a smooth path towards AI technologies focused on improved decision making, automation and business optimization.
What's new in AI and Analytics
Improve Text Mining model accuracy with Composite AI

Replicate content to the cloud to support hybrid analytics

Easily consume insights on mobile

Streamline dashboard creation

Deploy ML models as REST API services

Export to existing tables in an RDBMS with ease
Featured products and solutions
What are the benefits of an AI and Analytics platform?
Increase overall operational efficiency

Leverage Spark machine learning to unlock the value within Enterprise Information Management (EIM), structured, unstructured and IoT sensors data to understand and analyze customers, trading partners, employees, orders, invoices, cases, documents and other data that shape operations, improving efficiency through AI data-driven decision making.

Increase productivity

Automate unnecessary tasks with an integrated AI analytics platform to reduce manual processing and augment enterprise data management, giving valuable time back to employees and making the overall enterprise more productive.

Reduce costs

Decrease the costs of disparate tools with limited processing power and benefit from an open source artificial intelligence software that caters to big data analytics.

Mitigate risk

Use powerful NLP and NLU capabilities alongside computer vision technologies to find and remediate content that contains high-risk visuals.

Accelerate time to value

Deliver artificial intelligence value faster and more cost-effectively by deploying a cohesive platform with pre-integrated components, minimizing the effort and expertise required to operationalize big data insights and opportunities.

Improve visibility and decision making

Empower business users to delve deep into massive amounts of data with self-service insights powered by advanced artificial intelligence.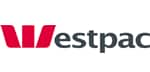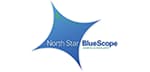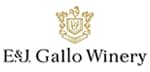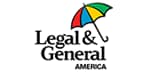 Request a free analytics trial
Talk with an AI and Analytics expert to request an analytics free trial, access the OpenText machine learning platform click tour experience or learn more about how to innovate with AI and analytics.