OpenText Services Partners with SAP Focus
Accelerating Time to Value with OpenText Partners
Are you looking for experts to assist with your solution or transformation ? Take advantage of a customer-centric network of certified partners with SAP focus

OpenText strives to create maximum value for our customers by enriching business processes with enterprise information that is coordinated with SAP Business Context. OpenText fosters and relies on a community of content experts, comprised of Business Analysts, Architects, Services Professionals and Development staff who encompass strategy, process, technology, execution and delivery.
OpenText partners who are specifically focused on SAP are a select, committed group that maintain up-to-date knowledge of the OpenText Suite for SAP through on-going training and delivery of services.
Find your perfect partner in the OpenText Partner Directory.
Are you interested in becoming an OpenText partner, with a specific focus on SAP?

The OpenText Partner Program provides the foundation for a long term, successful partnership between your organization and OpenText.
SAP focused partners are specifically identified by OpenText as partners that clearly differentiate themselves from other service providers and consulting firms in the market through deep technical SAP expertise. Our SAP focused partners are typically highly committed, innovative and growth-oriented companies with excellent knowledge of industries, project and process knowledge and can offer part or the full spectrum of services from transformation planning to delivery. SAP focused partners are supported with a comprehensive set of benefits, enablement and supporting content.
SAP Competence Partner Area on OpenText My Support
Click here to access. (login required)
SAP Pinnacle Awards 2020 Winner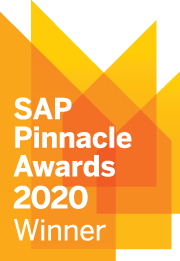 For the 13th consecutive year, OpenText is proud to be recognized by SAP® with the Pinnacle award for Solution Extension Partner 2020. SAP presents these awards annually to the top partners that have excelled in developing and growing their partnership with SAP and helping customers run better. OpenText's breadth of leading solutions deliver the information advantage to SAP customers, today and in the future.