SAP and OpenText
Maximize the Potential of Your Digital Information
SAP is the acknowledged market leader in enterprise application software to help companies across industries. The broad SAP solutions portfolio supports core business areas like Finance and Products, as well as newer areas such as Workforce, Customer and Supplier, and prepares the way for IoT and Big Data. OpenText is the leading Enterprise Information Management (EIM) supplier and our solutions complement the SAP portfolio by merging the structured world of SAP data and processes with the unstructured content world.
OpenText and SAP have been partners for over 20 years – delivering supporting solutions for over 6000 customers in every vertical. Our strategic partnership allows us to combine our strengths around co-development and cooperation that is characterized by sustained growth, tangible customer value and thought leadership.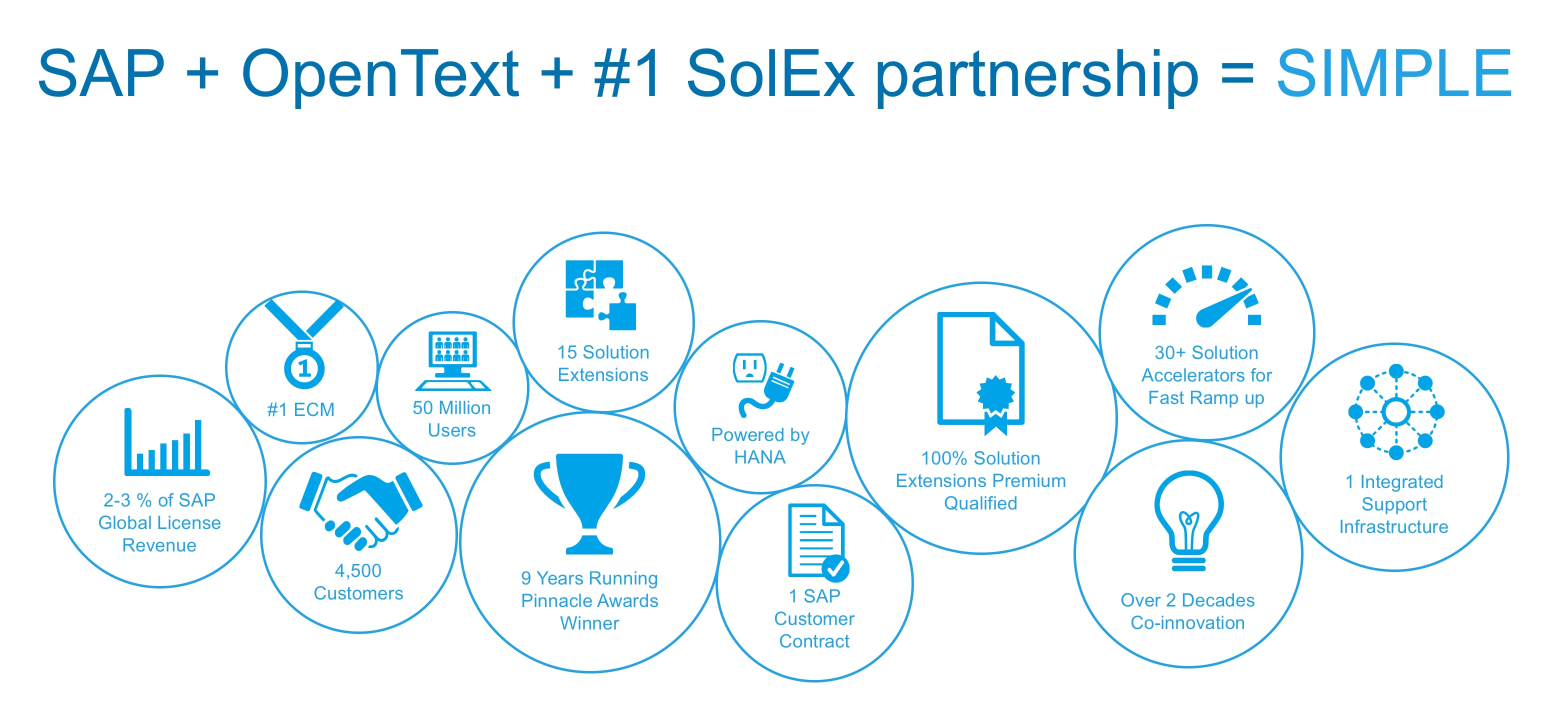 With OpenText as the solution domain expert and SAP as the market leader, the results are unprecedented value and strategic advantages for our customers as they move to a digital first world and look to run simple.
Contact OpenText
SAP Pinnacle Awards 2019 Winner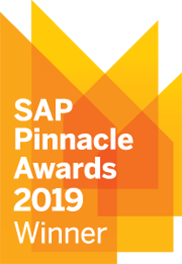 For the 12th consecutive year, OpenText is proud to be recognized by SAP® with the Pinnacle award for Solution Extension Partner 2019. SAP presents these awards annually to the top partners that have excelled in developing and growing their partnership with SAP and helping customers run better. OpenText's breadth of leading solutions deliver the information advantage to SAP customers, today and in the future.
OpenText has been named the SAP Hybris Global ISV Partner of the Year 2015 and for the second year in a row – read the full story here.
OpenText Suite for SAP 16
Provides a better way to work, whether on-premises, cloud or hybrid.