Product Excellence with EIM
Overview
Customers
Resources
How EIM improves processes in product development, production and distribution

Processes related to product development, production and distribution rely on ERP systems such as SAP ERP and S/4HANA for automation and recording of structured information. However, unstructured information such as technical specifications, product documentation, quality assurance checklists, product safety data sheets, delivery documentation, or trade documents play an equally important role in the overall process. These documents need to be retained for years and decades in a traceable and auditable way as required by legislation and be available for example in case of product liability. And some of the processes, specifically in product development, benefit from collaboration of development teams and the different departments involved.

EIM for Excellence in Product Development, Production and Distribution breaks down information silos, mobilizes content, and fosters collaboration between all corporate functions including development, manufacturing, quality assurance, marketing, sales, and services, resulting in profitable products. Content is securely stored in an auditable and compliant way, satisfying requirements of regulations such as FDA and REACH.

Business processes that benefit from content integration and collaboration include portfolio management, product development, quality assurance, product lifecycle management, environment, health and safety, logistics and distribution, transportation and trade management up to after-market services and help you optimize your SAP driven processes in production and distribution.

Develop and launch more products, reduce time to market, and improve manufacturing and distribution processes with Enterprise Information Management.
Fast access to relevant documentation
A 360-degree view of all product related information
Access to content from inside and outside SAP applications
Automated document generation and distribution
In-process collaboration
Safety and compliance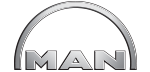 OpenText supplies seamless integration with both SAP and Microsoft.
Product: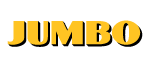 OpenText is truly mission-critical to our business. We're able to produce the store order books a day earlier than before, giving them more time to prepare their orders.
Product: