Oracle and OpenText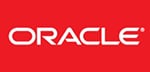 Collaborate across silos and within familiar user interfaces
Oracle helps people see data in new ways, discover insights, unlock endless possibilities. Thousands of organizations around the world rely on Oracle E-Business Suite to run key business operations. Oracle continues to invest in the suite with a focus on functional advances, mobility, UI modernization and operational efficiency. At the same time, Oracle provides a steady stream of cloud infrastructure innovations and complementary SaaS applications to provide enhanced capabilities and practical coexistence strategies to optimize Oracle E-Business Suite environments.
About the partnership
OpenText™ Extended ECM for Oracle® E-Business Suite tightly integrates with Oracle E-Business Suite software to bring structured processes together with unstructured content generated outside of Oracle E-Business Suite applications. It is an intuitive and collaborative environment that enables users to work in the process context, whether they are in Oracle E-Business Suite or the OpenText Content Suite, resulting in greatly improved productivity.
Talk to OpenText
Benefits
Increase efficiency with content in context of business processes both inside and outside the Oracle® E-Business Suite
Help ensure regulatory compliance and reduce legal risk
Reduce document filing, storage and retrieval costs
Increase employee productivity by up to 40%
Products
Extended ECM for Oracle® E-Business Suite helps lower costs, ensure regulatory compliance and reduce risks associated with inaccurate data access and over retention. Extended ECM leverages OpenText Content Server, which has been certified not only Oracle Database Ready, but Solaris Ready, Linux Ready, Oracle Exadata Ready and Oracle SuperCluster Ready, to protect Oracle investments.