Google and OpenText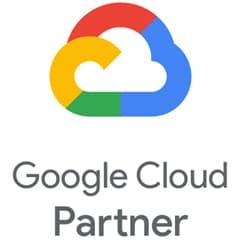 Google Cloud's preferred EIM partner. OpenText's preferred public cloud.
Delivering on the commitment to customer choice, OpenText and Google Cloud have developed an Enterprise Managed Services (EMS) offering to help customers realize the full potential of OpenText Anywhere. As the OpenText preferred public cloud platform, OpenText customers can deploy Enterprise Information Management (EIM) workloads on the Google Cloud Platform (GCP). In turn, Google Cloud has selected OpenText as it's preferred provider of EIM solutions on GCP.
About Google
Google's mission is to organize the world's information and make it universally accessible and useful. Its GCP is a suite of cloud computing services that runs on the same infrastructure that Google uses internally for its end-user products, such as Google Search and YouTube. Alongside a set of management tools, it provides a series of modular cloud services, including computing, data storage, data analytics and machine learning.
Customer benefits
The OpenText and Google Cloud strategic partnership offers customers the choice to consume EIM applications as a managed service delivered on GCP, the enterprise-class cloud platform from Google.
Deliver OpenText EIM products as an EMS on a secure, globally scaled platform from Google
Optimize OpenText performance with expertise from the creator of Kubernetes container management
Leverage a single, OpenText SLA commitment for EIM products, expert managed services and flexible Google Cloud infrastructure
Migrate on-premises EIM systems to the GCP to modernize solutions with automatic upgrades
Extend EIM investments with Google AI/ML and analytics service integrations