Syntergy Data Manager
By Syntergy Inc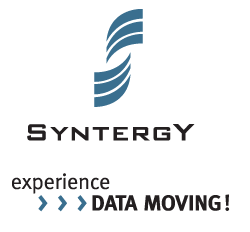 Syntergy Data Manager allows you to manipulate huge amounts of data quickly and easily. From an intuitive single page user interface, you can import and export entire folder hierarchies and perform powerful data operations on thousands of objects in seconds.
Do you:
Need to load files from legacy file servers?
Restructure entire folder hierarchies?
Perform massive metadata updates?
Add new document versions or purge old versions?
Perform bulk move, copy, delete or rename operations?
Add, delete or update permissions?
Syntergy Data Manager's export feature allows designated users to export the metadata into CSV files. Then, after editing the data in Microsoft Excel or Google Docs, users can use the import feature to load in the changes. Updates to the metadata are recorded in the standard Content Server Audit history.
Key Benefits:
Import and Export folders, documents, images, emails projects, images and physical objects
Import and Export standard metadata, version data, category attributes, records details, and physical object data
Import, Export and Update users and groups Create and update group membership
Run in Real-Time or Scheduled mode Tuned for high performance: Multi-threaded, distributed architecture handles multiple operations simultaneously
Permission controlled: Allow only designated users to perform specific operations
Provides a complete log file of load/export activities
Flexible configuration allows for easy error identification and recovery
Simple installation as a Content Server module
No additional hardware required
Details
Browsers: All standard browsers Servers: Content Server 9.7.1, Content Server 10.x Databases: Oracle®, SQL*Server®