eDOCS Integration Solution
By DRUID IDENTITY SOLUTIONS SL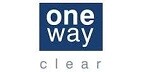 eDOCS Integration Solution is an easy deployable, highly extensible and widely compatible foundation layer that enables you to integrate eDOCS DM with any system such as ERP, Intranet, CRM, Website, Desktop applications, etc.
eDOCS Integration Solution facilitates the secure flow of information to and from the document repository. Considered the #1 developer toolkit for eDOCS integrations it contains more than 80 atomic methods that allows seamless interaction with any DM library. Its functionality methods cover the majority of integration needs that a project may encounter (document search, upload, download, folder management, version controlling and metadata/security modification, etc.) The Solution package includes the easyeDOCS open source web client (with Tempo and Dropbox integration) that is a useful tool either as a one-off application or to illustrate what's possible with the eDOCS Integration Solution.
Details
More than 80 atomic methods help organizations save time, money and resources and avoid wasting time developing integrations that One Way Clear (OWC) has been implementing successfully for the last decade. The features/benefits of adopting OWC's eDOCs Integration Solution are:
Technological independence in your integrations. Web Service based architecture permits platform and programming language independence. The same Web Service can be consumed and reused by all of your applications.
The same solution can be used to communicate with both internal & external applications (HTTP-based communication).
OWC's Integration Solution is eDOCS DM library independent. Regardless of whether you use a standard legal library or a highly parameterised document library, the use of the DM API component along with the atomic design of the methods guarantees that the integration layer will work smoothly.
Ready to be used with Oracle and MsSQL libraries. Based on Open Standards. The specification is managed by the W3C, not private corporations.
All integrated applications can evolve in different ways, even our eDOCS Integration solution, which is constantly updated with new methods and other improvements.
No extra connectors needed for different integrations. No more licenses. Since the solution can be reused in any project, with no limit on users or connections, one single integration layer is valid for all your current and future projects. Effectively, the total cost of the property drops with every new project you develop.
Easy to develop with. An in-depth understanding of eDOCS is not necessary.
No 3rd-company dependency. When implementing your integration projects, you can rely on your regular local integrators, use internal personnel, create mixed teams or even request our help on certain tasks. The important thing is that the choice of the best way to handle the project is left up to you.
eDOCS DM can be integrated with different applications in the same fashion. This progressively reduces the costs of integration and maintenance. Each new integration project will be faster and you won't have to start from zero each time.
DRUID IDENTITY SOLUTIONS SL