complon® xECM16 Business Solution for Service
By complon GmbH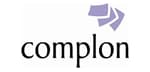 The complon® xECM Business Solution for SERVICE is a modular process driven preconfigured end-to-end digitalization, collaboration and archiving solution for the After Sales and Services Organization.
complon® xECM Business Solutions are Partner solutions that build on top of the opentext™ Extended ECM platform. Benefits of complon® Business Solutions: Salesforce® + SAP® + Microsoft® + opentext™ + complon® results in End-to-End Digitalization Modularization > selected Business Process scope Standardization > Best practice alignment of Processes and Documentation Automation > huge Efficiency gains Fastlane Best-Practice implementation, Data security and Compliance.
Details
The solution provides Property Providers for Service and Aftersales related Business Objects listed below, as well as their parent-child relationships according and especially with the complon® End-to-End Data Model. Modular programming allows a simpler, cheaper operation, extensions or maintenance due to capsuled functions of redundant methods.
A dedicated, predefined (Template based) Workspace within the ECM OpenText platform is created per Salesforce Record:
• Case
• Account
• Contract
• Quote
• Sales Order
A Service or Sales team member can access such a workspace to:
• navigate and retrieve (read) documents
• easily modify existing documents
• add new documents (drag&drop)
• from within the Salesforce web interface in addition to the Windows Explorer, Microsoft Outlook and native ECM Web-Interface.