Insights & Analytics for VIM
By Turnpikes Aps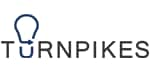 Turnpikes Insights & Analytics for SAP VIM provides self-service reporting dashboards on the KPI´s of a SAP VIM process. The solution is fully automated and does not require any IT installation.
Turnpikes Insights & Analytics Dashboards provide intuitive reporting solution to those who want to understand and optimize the performance of SAP VIM process. The solution, offered as-a-service, will identify, collect and refresh the relevant data and provide interactive dashboards on the KPIs of Invoice Management, incl performance of OCR (ICC).
Understanding and monitoring the performance of Invoice management process has never been easier thanks to these data-driven insights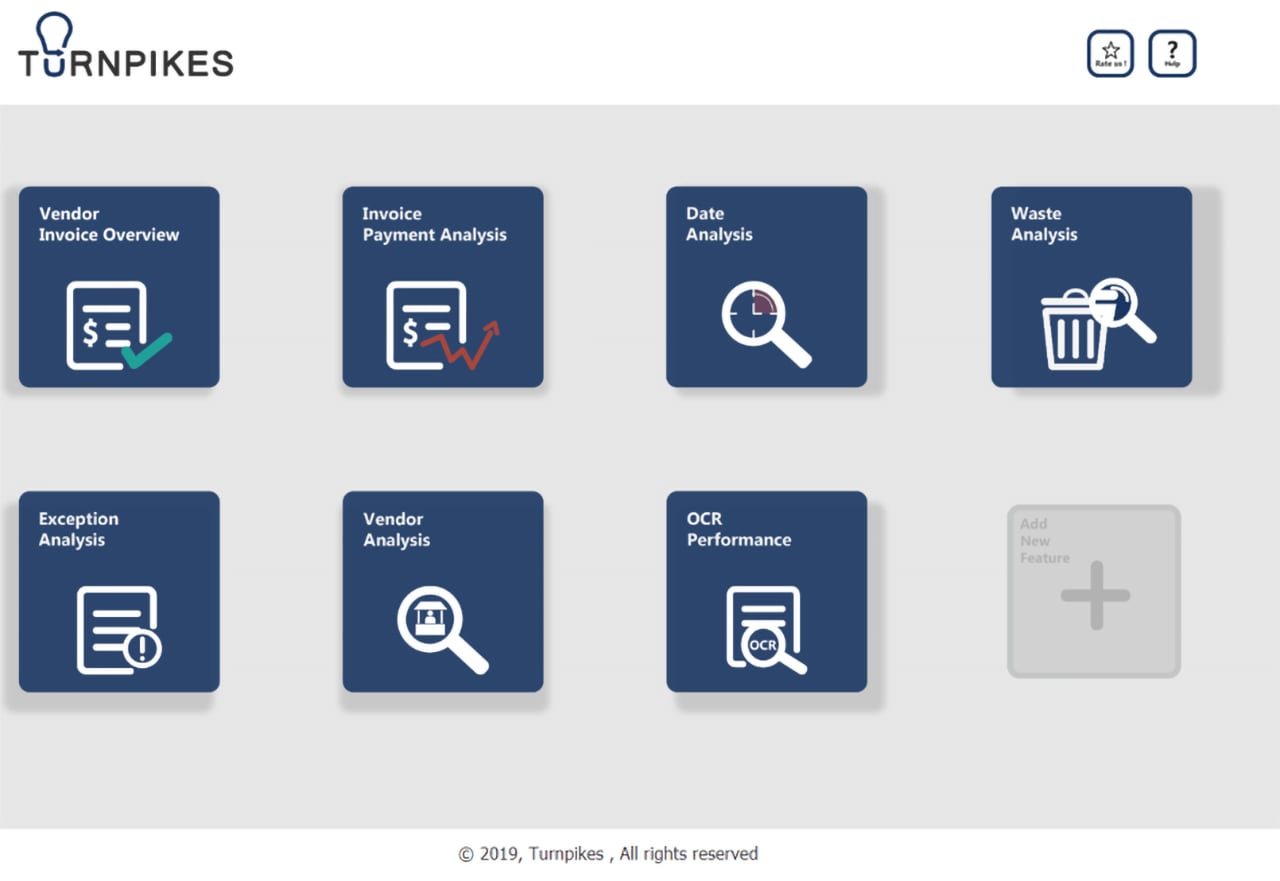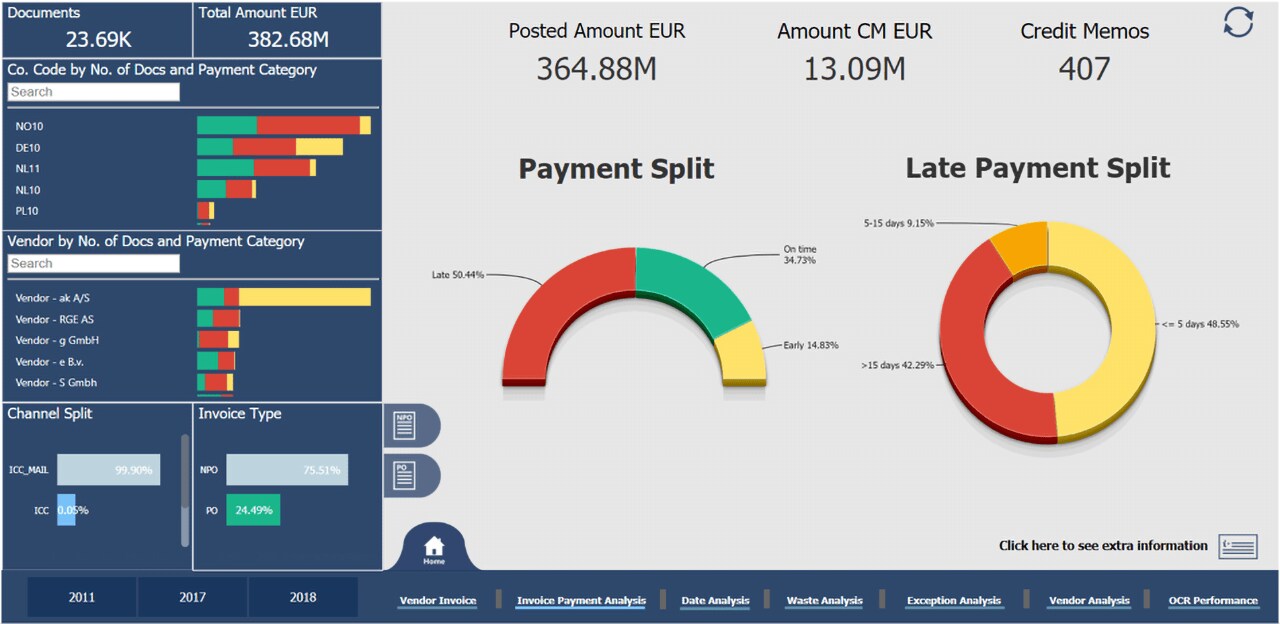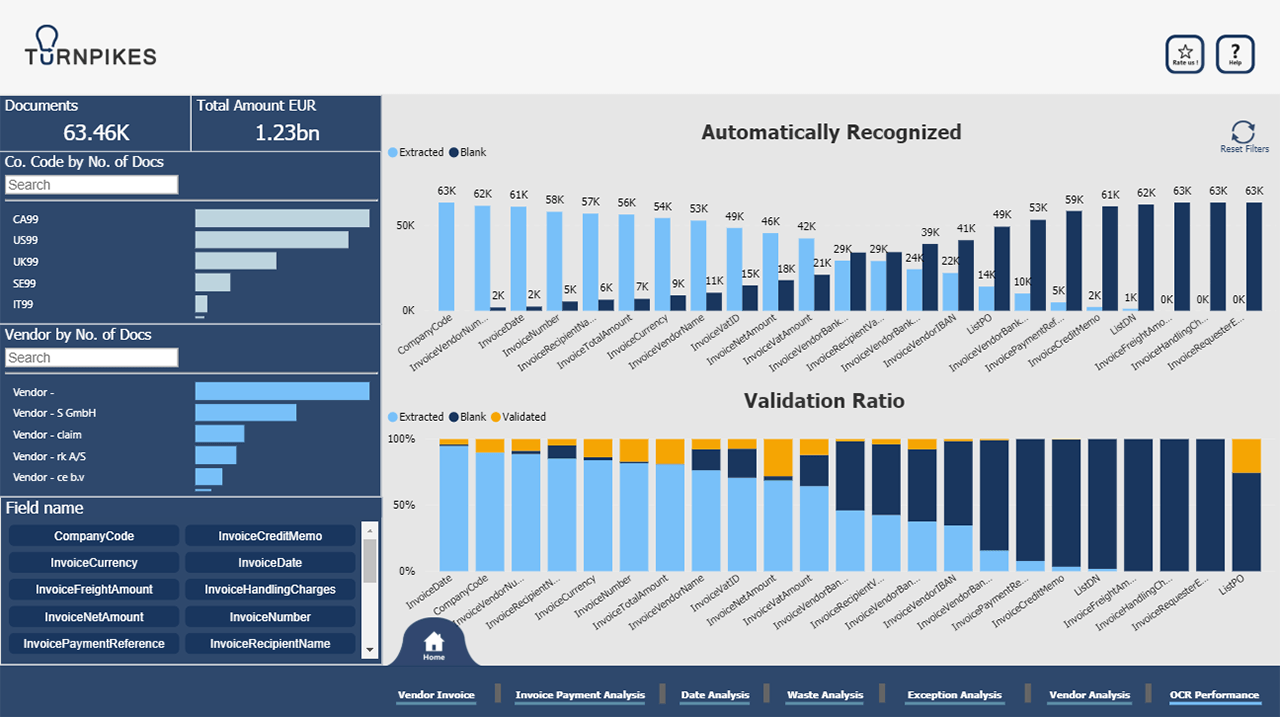 Details
The solution can be available in 3 simple steps:
Register (via email)
Extract data (via provided tool which does not require any installation in SAP)
Receive URL to your dashboards.
The out-of-box offering includes 7 Dashboards:
Vendor Invoice Overview
Invoice Payment Analysis
Date analysis
Waste analysis
Exception analysis
Vendor analysis
OCR Performance
By simple means of URL, the user will get access to all dashboards, with data automatically prepared and refreshed, so that all effort can go into analyzing. By means of data visualization, one can easily slice & dice and analyse for certain countries, vendors or vendor groups, input channels etc.
Free demo is available from https://www.turnpikes.dk/demo/