Internet Solutions S.A.S.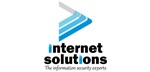 Internet Solutions S.A.S. fundada desde el 2002 es reconocida nacional e internacionalmente como una empresa pionera en informática forense y líder en el suministro de servicios en análisis digital forense, cibernético y de seguridad. Contamos con un laboratorio forense capaz de procesar grandes cantidades de información, y la posibilidad de conectar a múltiples revisores con diversos roles a través de una interfaz sencilla y amigable de manera inmediata haciendo de este uno de los laboratorios más poderosos en Latinoamérica. Ofrecemos servicios especializados de informática forense con una amplia experiencia en empresas publicas y privadas, somos responsables por el entrenamiento de la mayoría de los peritos forenses en el país y hemos acompañado a diferentes entidades como Procuraduria General de la Nación, Fiscalía General de Nación, Policía Nacional de Colombia, Dirección de Impuestos y Aduanas Nacionales (DIAN), Superintendencia de Industria y Comercio (SIC), Contraloria General de la República, entre otras, en la implementación de sus laboratorios forenses dado que somos los mayores proveedores de los principales software, hardware y capacitación forense en el país.
Overview
| | |
| --- | --- |
| Region | Latin America |
| Product focus | SALT - Guidance - Enterprise;SALT - Guidance - Forensic/Tableau |
| Type of partnership | Reseller;ATP;Reseller – Learning Services |
| Industry focus | Telecommunications;Education;Public Sector |
| Partner level | Registered |
Products and Services Overview
http://www.internet-solutions.com.co/index.php/productos/ http://www.internet-solutions.com.co/index.php/servicios/ http://www.internet-solutions.com.co/index.php/entrenamiento/ Computación forense. Ethical Hacking, aseguramiento de servidores. Aseguramiento de bases de datos. Revisión de Aplicaciones Web Transaccionales. Capacitaciones en Seguridad Informática. Auditorias de Seguridad Informática. Diseño de la estrategia de la seguridad. Control y calificación de la información. Automatización de los procesos informáticos. Internet Solutions brinda servicios qqs1aue ayudan a nuestros clientes a evaluar, implementar, respaldar y mantener soluciones de seguridad de la información: Consultoría. Servicios de gestión en seguridad. Servicios profesionales de respuesta a incidentes y computo forense. Soporte técnico. Capacitación y formación en seguridad informática.
Corporate Address
Calle 20 #82-52 Ofc. 3-27
Bogota
CO
110931