Hammerich Media & IT Supplies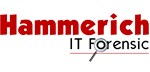 If you do not know Hammerich Media & IT in advance, a brief introduction may be in place. Hammerich Media & IT is a private, 100% Danish company with completely independent supplier selection and has more than 25 years of experience in its field. We aim to market quality products at competitive prices and focus on providing our customers with the best possible service, both in terms of the choice of the products themselves and for their delivery. As supplier, we understand that delivery on time and insight into our customers' work is a must to build a long-term trade relationship for the benefit of both parties. We strive to build long-term cooperation with our customers, in order to advise and service you, as customers, both faster and better. Hammerich Media & IT focus on the good customer service.
Overview
| | |
| --- | --- |
| Region | Nordics |
| Product Focus | SALT - Guidance - Forensic/Tableau |
| Type of Partnership | Reseller;Reseller – Learning Services |
| Industry Focus | Financial Services;Legal;Education;Computer Software;Healthcare;Media & Entertainment;Professional Services;Public Sector;Computer Hardware |
Products and Services Overview
Hammerich Media & IT is a distributor of a number of leading manufacturers of security products, specifically for digital forensic and auditing. Authorities and private companies are increasingly exposed to both internal and external breaches of IT security. We work to prevent, detect and investigate these crimes. We represent among others; OpenText, Amped FIVE, Ciphertex, Tableau, Guidence Software with EnCase Forensic Wiebetech, CRU, SecurCube, Paraben, uReach. As a System Partner and Representative for leading forensic hard and software, we provide you with the full range from one source. Official Partner for Denmark, Sweden and Norway.
Corporate Address
Ostre Teglvaerksvej 3
Allerod
DK
3450