TechBiz Forense Digital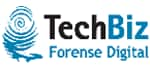 A TechBiz Forense Digital é a maior integradora da America Latina de soluções de investigação em meios digitais, provendo tecnologias para combate a crimes, resposta a incidentes de segurança, CiberDefesa, antifraudes, auditoria e compliance. Nosso trabalho é oferecer as melhores práticas e ferramentas, desenvolvidas por um seleto time de parceiros internacionais.
Overview
| | |
| --- | --- |
| Region | Latin America |
| Product focus | SALT - Guidance - Enterprise;SALT - Guidance - Forensic/Tableau |
| Type of partnership | Reseller;ATP |
| Industry focus | Computer Software;Computer Hardware |
| Partner level | Silver |
Products and Services Overview
Em nosso portfólio, estão diversas soluções integradas de hardware e software para construção de inteligência, processos e procedimentos de investigação e perícia envolvendo provas digitais. Além dos produtos, são oferecidos contratos de serviços completos para garantir a tranquilidade de uma perfeita cadeia de custódia. Soluções que atendem às necessidades das Forças da Lei, mercado corporativo público e privado e centros de defesa cibernética. A TechBiz Forense Digital é responsável pelo desenvolvimento da Harpia, a primeira estação de perícia e computação forense brasileira, de alta performance, compatível com as produzidas por empresas internacionais, visando atender prontamente o mercado interno, sem necessidade de importação.
Corporate Address
1014 Sergipe Street – 5º floor
Belo Horizonte
MG
BR
30130-174