Supai Infotech India Private Ltd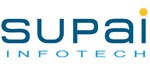 Supai Infotech India Private Limited is an Information Technology company that focuses on delivering professional services to customers that implement OpenText products and solutions. Incorporated in 2008, Supai Infotech is located in Bangalore, in India. We have successfully executed above 150 projects for more than 50 OpenText customers. We operate across many diverse industries and geographies. We deliver our services to customers using our team of highly skilled, well-experienced professionals either remotely from our office in Bangalore, in India or on-site at customer offices or using a blended model consisting of a mix of remote and on-site consulting. In addition to executing projects directly for our customers, we also partner with OpenText Corporation India Private Limited and other IT companies as their subcontractors to deliver OpenText services.
Overview
| | |
| --- | --- |
| Product Focus | ECM - Content Lifecycle Management;ECM - eMail Solutions;ECM - Enterprise Archive;ECM - Learning Management;ECM - Mobile Solutions;ECM - Captiva;ECM - ApplicationXtender (AX);ECM - Capture & Recognition;ECM - InfoArchive;ECM - LEAP;ECM - Clinical Archiving;ECM - Documentum Platform;ECM - ECD Value Office Solution: Healthcare;ECM - Document Sciences;ECM - ECD Value Office Solution: Energy & Engineering;ECM - ECD Value Office Solution: Lifesciences;ECM - Kazeon;ECO - SAP - Archiving;ECO - SAP - Digital Asset Management;ECO - SAP - Document Access;ECO - SAP - Document Presentment;ECO - SAP - Employee File Management;ECO - SAP - Extended ECM;ECO - SAP - Invoice Capture Center;ECO - SAP - Invoice Management;ECO - SAP - Travel Receipts Management;ECM - PIXEL;ECO - SAP - Portal Content/Site Managemt |
| Type of Partnership | Services |
| Industry Focus | Financial Services;Insurance;Manufacturing;Telecommunications;Utilities;Energy;Engineering & Construction;Healthcare;Media & Entertainment;Professional Services |
Products and Services Overview
Supai Infotech provide consultancy, deployment, development, content migration, upgrade and support services to OpenText customers in the areas of:
i. Content Server (aka Livelink)
ii. Archive Center
iii. Extended ECM for SAP
iv. SAP Data Archiving
v. Vendor Invoice Management for SAP
vi. Exstream (and StreamServe)
vii. Document imaging solutions including Enterprise Scan and Capture Center
We also possess rich experience in infrastructure sizing, high availability, information replication and disaster recovery for the OpenText products that we work with.
We also have our own two products that deliver tremendous value to our customers:
i. WorkflowPlus for Content Server - A tool to build complex workflows rapidly without the need for Script coding
ii. Language Pack Manager for Content Server - A tool for creating new language packs, and making changes to existing ones
Corporate Address
945, 2nd Floor, Above SBI 5th Main 21st Cross HSR Sector 7
Bangalore
Karnataka
IN
560102