MI MONTREAL INFORMATICA SA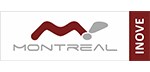 Objectives of the Commercial Offers Create innovative technological solutions that meet the needs of clients, investing on knowledge and strategic partnerships for business continuity and human capital appreciation.
Overview
| | |
| --- | --- |
| Region | Latin America |
| Product Focus | ECM - Documentum Platform |
| Type of Partnership | Reseller |
| Industry Focus | Financial Services;Insurance;Manufacturing;Retail;Telecommunications;Aerospace & Defense;Computer Software;Utilities;Energy;Engineering & Construction;Healthcare;Media & Entertainment;Public Sector;Computer Hardware |
Products and Services Overview
Biometry Pionner and leader in the AfFIS segment Development of solutions for facial identification through photographs or live capture Solutions for civil, criminal and penitentiary identification application through decadic coding Handing of fingerprints, photo and signature Solutions for physical and logical access applications The world's largest civil decadent databasr, with approximately 9 milions records SmartCards The systems is adapted to support varios operating platforms and databases It covers the whole process related to public transportation, offering electronic commerce of credits and use controls, management tools. It is possible to adapt the electronics ticketing solution to the needs os each customer. The electronic ticketing system offers recharging on board. Software factory CMM Certification Level 5 Projects adapted to the needs of its clients. Independence of technologies – Java, .Net, Delphi, VB, Forms BPMN, Angular 1 and 2. Project managers with PMP certification Professionals certified in leading software development tools ECM Plataforms National leader in ECM / BPM Production sites specializing in document Imaging and ERM Microfilming and scanning of virtually all types of analog media on the market Physical management and records management Consulting and Implementation of ECM / BPM solutions Integration with legacy systems Automation of Tax Document Capture Drone Solutions Integrated solution using drone technology in conjunction with handheld scanner's for reading information in QRCODE and RFID / TAG's. Improvements in inventory speed and management. Stores images from the inventory process to auditing. Integrates with multiple comercial applications. Real-time updates allowing authorized users to follow the inventory process closely.
Corporate Address
SAO JOSE, 90 - 07 E 09 ANDAR CENTRO
Rio De Janeiro
RJ
BR
20010-020