IMDS CANADA INC.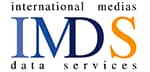 Positioning ourselves since 1995 in the world of automated document processing (document sorting and document output for customer communications management software), IMDS brings a deep level of expertise and guidance in this field, to multiple institutions from both the public and private sector, with great experience with banking, financial, insurance, telecommunication and service provider institutions.
IMDS is the creator of the « AD'DOC: The ADvanced DOCumentTM » model. The ADvanced DOCumentTM is the selection of customer-centric IT and marketing tools which allow to automatically format a content into comprehensible and exploitable data. The ADvanced DOCumentTM model can be broken down into three categories:
Outbound documents A company or institution needs to communicate with their clients with a content that is formatted as a document in such a way that the message is clear, readable, efficient, esthetic and faithful to the company's brand image. It must induce a reaction, provoke a response. The way to do so is Automated Document Production, also called (Document Output) Customer Communications Management.
Inbound documents A company or institution receives lots of data coming from clients and others. Such an organization needs a way to automatically process and interpret any type of incoming mails (paper documents or electronic) to therefore better (faster and accurately) communicate back with their clients. The way to do so is Automated Document Recognition.
Enterprise Content Management A company or institution deals with lots of data and needs to organize and store documents and other content that relate to their processes including strategies, methods, and tools used throughout the lifecycle of the content. The way to do so is Enterprise Content Management.
Overview
| | |
| --- | --- |
| Region | Canada |
| Product focus | CEM - Portal;CEM - Semantic Navigation;CEM - Customer Communications Management;CEM - Digital Asset Management;CEM - Mobility;CEM - Social Media;CEM - WCM - Web Experience Management;CEM - WCM - Web Site Management;CEM - Exstream;CEM - TeleForm;CEM - LiquidOffice;CEM - MediaBin;CEM - Qfiniti;CEM - TeamSite |
| Type of partnership | Reseller |
| Industry focus | Computer Software;Professional Services |
| Partner level | Silver |
Products and Services Overview
OpenText Extsream (sales/pre-sales)
Professional Services
Technical Support
Corporate Address
152 rue Notre-Dame E Bureau 100
Montreal
QC
CA
H2Y 3P6