Deloitte Consulting CVBA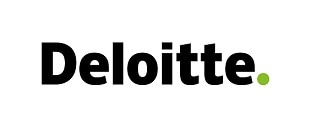 Deloitte has more than 220,000 professionals at member firms around the world. Within Consulting, our EMEA CoE for OpenText delivers EIM advisory and implementation services throughout the region. The EMEA CoE for OpenText is part of Deloitte Belgium which is the DTTL member firm in Belgium. We offer value added services in audit, accounting, tax & legal, consulting and financial advisory services. Deloitte Belgium has more than 3,200 employees in 11 locations across the country, serving national and international companies.
Overview
| | |
| --- | --- |
| Region | Northern Europe |
| Product Focus | BPM - Dynamic Case Mgmt (Case360);SALT - Search;CEM - Customer Communications Management;CEM - Digital Asset Management;ECM - Enterprise Archive;ECM - Mobile Solutions;ECM - Captiva;ECM - Capture & Recognition;ECM - InfoArchive;ECM - Documentum Platform;BPM - Cordys;SALT - InfoFusion;ECO - SAP - Archiving;ECO - SAP - Digital Asset Management;ECO - SAP - Document Access;ECO - SAP - Document Presentment;ECO - SAP - Employee File Management;ECO - SAP - Extended ECM;ECO - SAP - Invoice Capture Center;ECO - SAP - Invoice Management;ECO - SAP - Travel Receipts Management;ECO - MS - AGA for MS SharePoint;ECO - MS - Capture for MS SharePoint;ECO - MS - Email Mgmt for MS Exchange;ECO - MS - Enterprise Connect;ECO - Oracle;ECO - Salesforce.com;ECO - SAP - Portal Content/Site Managemt;PORT - IGC |
| Type of Partnership | Services |
| Industry Focus | Financial Services;Insurance;Manufacturing;Retail;Aerospace & Defense;Utilities;Distribution & Transportation;Energy;Healthcare;Professional Services;Public Sector |
Products and Services Overview
The EMEA OpenText Centre of Excellence combines Deloitte's business knowledge with OpenText technologies to help clients manage these assets to gain easy access, tap insights and reduce risk. We help enterprises transform their information management systems and processes - from strategy to execution. We help our clients integrate OpenText to extend the value of their SAP ERP implementation for processes like Maintenance, Global Trade Compliance, HCM, Accounts Payable, etc. Next to SAP, many of our clients also run other ERP platforms and cloud solutions; like SalesForce, Oracle, etc; to which we also integrate OpenText based on xECM to create an enterprise wide EIM platform for content-enriched business processes.
Corporate Address
Berkenlaan 8C
Diegem
BE
1831