innov@-doc S.r.l.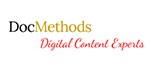 QC Soft, nasce del 2002 con la mission di erogare servizi di consulenza nel settore dell'Information Technology, in particolare nel campo della composizione documentale in ambito finanza, utility, TLC e pubblica amministrazione. QC Soft grazie alla partnership strategica con i principali leader di mercato può oggi proporre anche soluzioni a valore aggiunto di Customer Communication Management, Customer Experience e Customer Journey Map. L'esperienza accumulata negli ultimi 15 anni ha permesso a QC Soft di diventare un integratore di eccellenza nell'ambito dei processi di Document Composition e Document Management. In tale ambito possiamo infatti vantare referenze di progetti significativi nell'ambito dei quali si sono gestite non solo problematiche di composizione ed elaborazione di documenti complessi, alimentati da fonti di dati eterogenee e difficili da reperire, ma anche molti progetti di migrazione Legacy/Web e di integrazione con ambienti mainframe, SAP, Microsoft, Salesforce e sistemi proprietari.
Overview
| | |
| --- | --- |
| Region | Italy |
| Product Focus | CEM - Customer Communications Management |
| Type of Partnership | Services |
| Industry Focus | Financial Services;Utilities;Energy;Media & Entertainment;Professional Services |
Products and Services Overview
Attraverso le partnership instaurate nei dieci anni di attività, QC Soft si propone al cliente nella veste di partner in grado di fornire soluzioni complete di elaborazione e gestione dei documenti di stampa: definizione di template di stampa, predisposizione di dati di composizione/documenti, composizione, personalizzazione e verifica grafica, normalizzazione degli indirizzi di recapito, stampa e imbustamento/trattamento, confezionamento e conferimento per il recapito di tutte le comunicazioni in uscita. QC Soft propone inoltre una sua soluzione di archiviazione con firma digitale e marca temporale a norma. Qc Soft, in partnership con Vireto, e GMC e Open Text, realizza soluzioni su web e su mobile, di "animazione" del documento in formato pdf. La gestione dell'inbound viene fatta attraverso le partnership con società che hanno prodotti di acquisizione e catalogazione dei documenti (Kofax, Opentext). La generazione dei documenti per i nostri clienti viene fatta attraverso prodotti di mercato di cui QC Soft è partner/distributore (Global FIS, GMC, Opentext); il documento viene poi inviato alla stampa o trattato in formato elettronico e archiviato. QC Soft gestisce l'intero processo on premises o in cloud.
Corporate Address
Via Reggia di Portici, 69
Napoli
IT
80143