Fiandeira Tecnologia Prestacao De Servicos De Informatica LTDA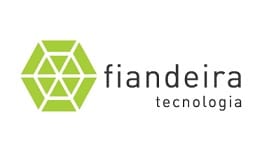 A fiandeira tecnologia impulsiona o acesso a dados, aplicações e informações com performance, gestão e segurança independente da plataforma e dispositivos, em ambientes on-premises ou cloud, de qualquer lugar, a qualquer hora. Representamos no Brasil as soluções da Opentext Connectivity (Hummingbird), iDeals Solutions e CIDISK, empresas reconhecidas no mercado por sua tecnologia de ponta e capacidade de inovação.
Overview
| | |
| --- | --- |
| Region | Latin America |
| Product focus | PORT - CONN - HostExplorer;PORT - CONN - Exceed;PORT - CONN - Managed File Transfer;PORT - CONN - NSF;PORT - CONN - Security |
| Type of partnership | Reseller |
| Industry focus | Automotive;Financial Services;Insurance;Legal;Manufacturing;Retail;Telecommunications;Consumer Packaged Goods;Education;Aerospace & Defense;Utilities;Distribution & Transportation;Energy;Engineering & Construction;Healthcare;Media & Entertainment;Professional Services;Public Sector;Computer Hardware |
| Partner level | Registered |
Products and Services Overview
Softwares de Acesso Remoto a Aplicações Windows, Unix, Linux, Mainframe a AS/400 inclusive para ambientes virtualizados. ⇒Plataforma de Sincronização, Compartilhamento e Colaboração de Documentos na nuvem e on premises. ⇒Soluções de Segurança para dados em trânsito, em plataformas operacionais diversas. Como o Socks Client. ⇒ Um novo método de armazenagem de dados em discos e criptografia forte através de uma Tecnologia em software única no mundo e patenteada para seus servidores, desktops, laptops, pen drives e HD´s externos, eliminando riscos de malwares, ataques como ransomware e exposição de dados pela perda de equipamentos. ⇒Serviços especializados de suporte técnico, projetos e implantações.
Corporate Address
RUA GIL EANES, 163 – AP 152 BROOKLIN NOVO
São Paulo
SP
BR
04601-902