PT Soltius Indonesia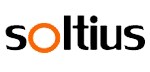 SOLTIUS Helps Companies Run Better For almost two decades, we have been implementing high quality and affordable business transformation programs for our clients ranging from small and medium enterprises (SME) to large-scale enterprises (LSE) across major industries. Our expertise is in implementing end-to-end services, such as: Enterprise Resource Planning (ERP) Business Intelligence (BI), and; Customer Relationship Management (CRM) Ultimately, our success is built on the trust we earn from clients. Our strategists work shoulder-to-shoulder with our clients to identify the right software solutions to solve complex enterprise challenges. It is our ability to cater and implement innovative solutions specific to our client's need that truly sets us apart. Currently, we are recognized as a PLATINUM Certified SAP Channel Partner & Value Added Reseller and a certified SAP Value Added Reseller Support Centre. We are also licensed as a Certified National Implementation Partner.
Overview
| | |
| --- | --- |
| Region | SE Asia |
| Product Focus | ECM - Content Lifecycle Management;ECM - eMail Solutions;ECM - Enterprise Archive;ECM - Learning Management;ECM - Mobile Solutions;ECM - Captiva;ECM - ApplicationXtender (AX);ECM - Capture & Recognition;ECM - InfoArchive;ECM - LEAP;ECM - Clinical Archiving;ECM - Documentum Platform;ECM - ECD Value Office Solution: Healthcare;ECM - Document Sciences;ECM - ECD Value Office Solution: Energy & Engineering;ECM - ECD Value Office Solution: Lifesciences;ECM - Kazeon;ECO - SAP - Archiving;ECO - SAP - Digital Asset Management;ECO - SAP - Document Access;ECO - SAP - Document Presentment;ECO - SAP - Employee File Management;ECO - SAP - Extended ECM;ECO - SAP - Invoice Capture Center;ECO - SAP - Invoice Management;ECO - SAP - Travel Receipts Management;ECM - PIXEL;ECO - SAP - Portal Content/Site Managemt |
| Type of Partnership | Reseller |
| Industry Focus | Automotive;Financial Services;Manufacturing;Retail;Telecommunications;Consumer Packaged Goods;Distribution & Transportation;Energy;Media & Entertainment |
Products and Services Overview
Get a competitive advantage by securing & centrally managing your big data & big content with our Enterprise Information Management software strategy. Maximize the potential of complete end to end digital information framework – This ECM solution covers everything from document and records management to information retrieval and collaboration. Connect your e-mails, presentation slides, documents, and other unstructured content to your core business processes. Companies deal with massive amounts of enterprise information. Managing and capitalizing on this information is the key to simpler workflows, better decisions, more deeply engaged customers, employees, and partners, and faster results in a digital culture. OpenText offers the digital content platform to manage and deliver unstructured content to SAP's digital core, dynamically, in context and on any device. OpenText products enable Business Transformation. Managing enormous volumes of data across multiple locations is cumbersome. The resulting complex and unreliable data can impact your decision-making capabilities, increase compliance risks, cause delays, and decrease customer satisfaction. Our Enterprise Information Management (EIM) solutions build efficient and flexible data management operations to capture, store, manage and consume information as a single source of truth. The objective is to generate and preserve information as a secure, easily accessible, accurate, and timely asset. With SOLTIUS as your technology partner, we not only help you to generate more data but we also help you identify the important facts and transform them into actionable insights.
Corporate Address
Soho Capital@ Podomoro City 15th Floor SC# 1503-1505 Jl. Letjen. S. Parman Kav. 28
Jakarta Barat
DKI Jakarta Jakarta
ID
11470