Abacus Consulting Technology (Pvt) Limited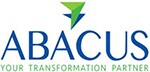 Abacus is founded on one simple belief, that change is only constant in our world and that as enterprises and individuals, we must all respond to change with vision, courage and integrity. We are passionate about being partners to our clients, as advisors, consultants, technology specialists, systems integrators and outsourcers. For the people at Abacus, fulfillment is seeing our clients transform into truly great organisations.
We are industry leaders in providing business solutions to a diverse portfolio of enterprises, offering unmatched capabilities and a capacity to build customizable, strategic, and insight-driven solutions that maximize efficiency and results.
Our operational framework not only entails executing our clients' strategies but also to provide key insight and thought leadership to further fuel them.
Overview
| | |
| --- | --- |
| Region | SE Asia |
| Product Focus | BPM - Basic Workflow - Accounts Payable;ECM - Content Lifecycle Management;BPM - BPMSuite - MBPM;BPM - Dynamic Case Mgmt (Case360);BPM - Accounts Payable;BPM - BPMSuite - Process360;BPM - Ent Arch & Bus Process Analysis;BPM - High Volume Imagining and Workflow;BPM - Windows Imaging;ECM - eMail Solutions;ECM - Enterprise Archive;ECM - Learning Management;ECM - Mobile Solutions;ECM - Captiva;ECM - ApplicationXtender (AX);ECM - Capture & Recognition;ECM - InfoArchive;ECM - LEAP;ECM - Clinical Archiving;ECM - Documentum Platform;ECM - ECD Value Office Solution: Healthcare;ECM - Document Sciences;ECM - ECD Value Office Solution: Energy & Engineering;ECM - ECD Value Office Solution: Lifesciences;ECM - Kazeon;BPM - Smart Process Applications;BPM - Cordys;ECO - SAP - Archiving;ECO - SAP - Digital Asset Management;ECO - SAP - Document Access;ECO - SAP - Document Presentment;ECO - SAP - Employee File Management;ECO - SAP - Extended ECM;ECO - SAP - Invoice Capture Center;ECO - SAP - Invoice Management;ECO - SAP - Travel Receipts Management;ECM - PIXEL;BPM - Basic Workflow - Int Doc Mgmt;BPM - Basic Workflow - Records & Docs;BPM - Basic Workflow - Trans Cont Mgmt;ECO - SAP - Portal Content/Site Managemt |
| Type of Partnership | Services |
| Industry Focus | Automotive;Financial Services;Insurance;Manufacturing;Retail;Telecommunications;Consumer Packaged Goods;Computer Software;Utilities;Distribution & Transportation;Energy;Media & Entertainment;Professional Services;Public Sector;Computer Hardware |
Products and Services Overview
Abacus offers 12 distinct lines of services, all of them huddled around one common purpose, to help our clients deliver their transformation goals. Each service line is backed by a team of specialist consultants, client service personnel and project management professionals allowing us to offer the depth our clients require for successful engagements with us.
Strategic Advisory, Market and Sector Research, BPO Services, S/4 Hana, SAP OpenText, SAP Ariba, Business Objects, SAP Academy, SAP Business One, Solution Extension to SAP Business One Citixsys, Contact Centre Outsourcing, Business Operations, Technology Operations, HUMAN CAPITAL SOLUTIONS, HUMAN RESOURCE OUTSOURCING, PUBLIC SECTOR DEVELOPMENT, FINANCIAL ADVISORY SERVICES, CUSTOMER EXPERIENCE MANAGEMENT, DIGITAL TRANSFORMATION SOLUTIONS, UTILITIES TRANSFORMATION, BIG DATA SOLUTIONS.
Corporate Address
Abacus House, 4 Noon Avenue Main Canal Road
Lahore
PK
54600