The Fax Guys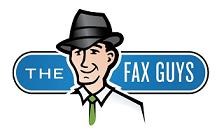 We're not your typical fax reseller. In fact, we don't think of ourselves as simple distributors. We are fax solutions experts who are here to help you get the most out of your RightFax server, and we're pretty good at it too. We've been in the enterprise fax business for more than 20 years and have installed more than 1,100 RightFax servers across the country. We support more than 1,000 RightFax environments for small and mid-sized businesses and Fortune 500 enterprises. What do you get when working with us? Peace of mind knowing that your server will be installed correctly and specifically built to integrate your IT applications. And our job doesn't end after installation. Our support plans are there to keep your server running 24x7. Our support team is comprised of RightFax experts, many who used to work for OpenText.
Overview
| | |
| --- | --- |
| Region | Canada;US |
| Product Focus | ECM - Capture & Recognition;BN - F&DD - RightFax;BN - F&DD - Alchemy |
| Type of Partnership | Reseller;Distributor;Support |
| Industry Focus | Automotive;Financial Services;Insurance;Legal;Manufacturing;Retail;Telecommunications;Consumer Packaged Goods;Education;Aerospace & Defense;Utilities;Distribution & Transportation;Energy;Engineering & Construction;Healthcare;Media & Entertainment;Professional Services;Public Sector |
Products and Services Overview
People run businesses, technology just helps. Our job? To make your fax technology work for your people. Their jobs are important and so is their time. We make it easier for your people to send, receive, route, store and manage fax documents. We're pretty good at it too. Our help desk technical support covers all US time zones, so you're likely to get a little southern charm and Minnesota-nice when you talk with our team. We are the #1 RightFax Support Provider in North America.
Corporate Address
11975 Portland Ave Ste 110
Burnsville
MN
US
55337-1530