AliTek Consulting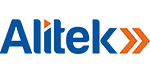 Alitek was founded in 2005 as an Enterprise Information Management (EIM) consulting firm. We now employ more than fifty consultants and delivery teams that average more than fifteen years of experience. Our team of seasoned IT professionals have held a variety of roles, from CTOs, Directors, RM and IT Managers to deep technical roles such as Technical Architects, Lead Developers and System Administrators. Our consultants have a mix of Fortune 500 IT and consulting experience, along with some experience working directly for software vendors. With this diverse set of backgrounds, we are able to bring skills to bear that not only focus on the initial implementation of the solution, but also the long term support and business involvement required to make ongoing operations successful. At Alitek our main mission is to assist our clients in developing and implementing strategies and solutions designed to help them use their technology, information and employees more effectively and efficiently. For over a decade we've been a trusted OpenText premier partner and have also been recognized as an SAP Competency partner. OpenText provides the most comprehensive suite of ECM software solutions in the market. Through our partnership with OpenText and experience in delivering enterprise information solutions; we have built a reputation as a premier EIM solution provider.

Alitek is an "Open Text Select Partner – SAP Competence" of the Open Text Partner Program for SAP Competence.
Overview
| | |
| --- | --- |
| Region | Canada;US |
| Product focus | ECM - Content Lifecycle Management;ECM - eMail Solutions;ECM - Enterprise Archive;ECM - Learning Management;ECM - Mobile Solutions;ECM - Captiva;ECM - Capture & Recognition;ECM - InfoArchive;ECM - LEAP;ECM - Clinical Archiving;ECM - Documentum Platform;ECM - ECD Value Office Solution: Healthcare;ECM - Document Sciences;ECM - ECD Value Office Solution: Energy & Engineering;ECM - ECD Value Office Solution: Lifesciences;ECM - Kazeon;ECO - SAP - Archiving;ECO - SAP - Digital Asset Management;ECO - SAP - Document Access;ECO - SAP - Document Presentment;ECO - SAP - Employee File Management;ECO - SAP - Extended ECM;ECO - SAP - Invoice Capture Center;ECO - SAP - Invoice Management;ECO - SAP - Travel Receipts Management;ECM - PIXEL;ECO - Oracle;ECO - SAP - Portal Content/Site Managemt;ECM - OpenText Application Content Management |
| Type of partnership | Services |
| Industry focus | Automotive;Financial Services;Insurance;Legal;Manufacturing;Retail;Telecommunications;Consumer Packaged Goods;Education;Aerospace & Defense;Computer Software;Utilities;Distribution & Transportation;Energy;Engineering & Construction;Healthcare;Media & Entertainment;Professional Services;Public Sector;Travel;Computer Hardware |
| Partner level | Gold |
Products and Services Overview
Alitek offers a variety of services to help clients identify, plan, implement, and deploy solutions that reduce risk, improve business processes and increase efficiency through better management of information. We have extensive regulatory and risk management expertise, an unparalleled track record of delivering quality ECM and RM program strategy and solutions, as well as real world experience integrating ERP systems such SAP and Oracle with the OpenText ECM environment. Alitek is experienced in delivering business-focused solutions that can integrate into your existing content repositories to manage your documents and other unstructured content. Whether our clients are looking to install, expand or enhance an OpenText infrastructure, Alitek provides experienced personnel who can seamlessly fit into any environment to help optimize the investment in their OpenText software.
Corporate Address
19627 I-45 North Suite 700
Spring
TX
US
77388