Cognizant Technology Solutions U.S. Corp.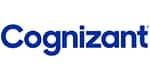 Cognizant Technology Solutions provides application outsourcing services and enterprise Professional Services & Consulting solutions to Fortune 500 and Blue Chip companies in the US and Europe.

Leveraging a streamlined on-site/offshore development model, Cognizant can help your organization achieve a world-class level of technical excellence for less than half the cost of having the same work done by other e-business and outsourcing leaders.

Cognizant's industry experience extends to providing solutions to information intensive businesses and includes service methodologies that have received the highest ratings in the industry, including SEI-CMM Level 5 and ISO 9001.

Cognizant is the top-rated technology company on BusinessWeek's current list of hot growth companies.
Overview
| | |
| --- | --- |
| Region | DACH;UK;Canada;US;ANZ;China/HK;India;SE Asia;Benelux;France;Nordics |
| Product focus | SALT - Recommind;BPM - Basic Workflow - Accounts Payable;CEM - Portal;ECM - Content Lifecycle Management;BPM - BPMSuite - MBPM;BPM - Dynamic Case Mgmt (Case360);CEM - Semantic Navigation;SALT - Search;CEM - Customer Communications Management;BPM - BPMSuite - Process360;BPM - Ent Arch & Bus Process Analysis;BPM - High Volume Imagining and Workflow;BPM - Windows Imaging;CEM - Digital Asset Management;CEM - Mobility;CEM - Social Media;CEM - WCM - Web Experience Management;CEM - WCM - Web Site Management;SALT - Auto-Classification;SALT - Business Intelligence;SALT - Content Analytics;SALT - Content Viewing Solutions;SALT - eDiscovery;SALT - Semantic Navigation;ECM - eMail Solutions;ECM - Enterprise Archive;ECM - Learning Management;ECM - Mobile Solutions;ECM - Captiva;ECM - Capture & Recognition;ECM - InfoArchive;ECM - LEAP;ECM - Clinical Archiving;ECM - Documentum Platform;ECM - ECD Value Office Solution: Healthcare;ECM - Document Sciences;ECM - ECD Value Office Solution: Energy & Engineering;ECM - ECD Value Office Solution: Lifesciences;ECM - Kazeon;BPM - Smart Process Applications;CEM - Exstream;BPM - Cordys;CEM - TeleForm;SALT - InfoFusion;CEM - LiquidOffice;CEM - MediaBin;CEM - Qfiniti;CEM - TeamSite;ECO - SAP - Archiving;ECO - SAP - Digital Asset Management;ECO - SAP - Document Access;ECO - SAP - Document Presentment;ECO - SAP - Employee File Management;ECO - SAP - Extended ECM;ECO - SAP - Invoice Capture Center;ECO - SAP - Invoice Management;ECO - SAP - Travel Receipts Management;ECM - PIXEL;ECO - MS - Email Archiving for MS Exchange;BPM - Basic Workflow - Int Doc Mgmt;BPM - Basic Workflow - Records & Docs;BPM - Basic Workflow - Trans Cont Mgmt;SALT - eDocs;ECO - MS - Email Monitoring for MS Exchange;ECO - MS - Ent Library Web Parts MS SharePt;ECO - MS - AGA for MS SharePoint;ECO - MS - Capture for MS SharePoint;SALT - Guidance - Enterprise;ECO - MS - Email Mgmt for MS Exchange;SALT - Guidance - Forensic/Tableau;ECO - MS - Enterprise Connect;ECO - MS - File System Archiving;ECO - Oracle;ECO - SAP - Portal Content/Site Managemt;ECM - OpenText Application Content Management |
| Type of partnership | Services |
| Industry focus | Automotive;Financial Services;Insurance;Manufacturing;Telecommunications;Consumer Packaged Goods;Education;Aerospace & Defense;Utilities;Distribution & Transportation;Energy;Healthcare;Media & Entertainment;Professional Services;Public Sector;Travel;Computer Hardware |
| Partner level | Platinum |
Corporate Address
211 Quality Circle
College Station
TX
US
77845-4470