OEM Process and Automate Solutions
Enable your customers to structure, automate and digitize tasks, workflows and case work within a user-friendly interface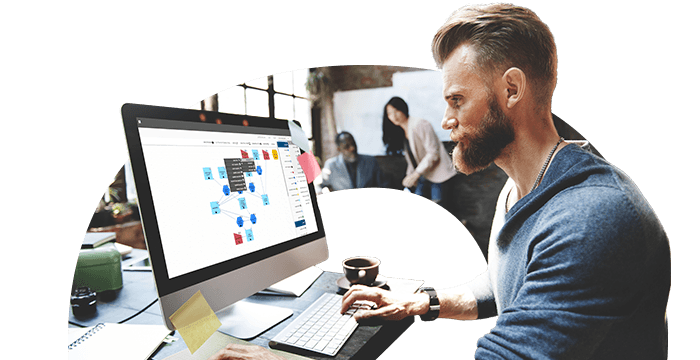 What are process and automate solutions?
Process and automate solutions simplify workflow and decision-making through improved intelligence, management, automation and integration of process and information. The most advanced tools for process automation are modular, decentralized and designed for tech-savvy power-users and citizen developers to use in addition to IT departments.
Why process and automate solutions?
OEM Process and Automate solutions
OEM Process and Automate solutions from OpenText™ offer forms automation, workflow processing and case management capabilities to products and services. Deployable within cloud, on-premises or hybrid environments, OpenText process automation software supports use cases ranging from routine task-based activities to complex case-based workflows, and everything in between. Solutions go beyond basic process modelling to include low-code/no-code application and workflow design and deployment.
OEM Process and Automate solutions are comprised of several products that are ready to be customized, extended, embedded and white-labeled.
Bring information to any solution
Build, extend and customize applications with OpenText Developer Cloud. Get access to world-class cloud services, APIs and SDKs.
Contact us today for a demo OpenText OEM Process and Automate solutions:
Resources
Blogs
Product overviews