Announcing OpenText Cloud Editions 20.4
Discover new Innovations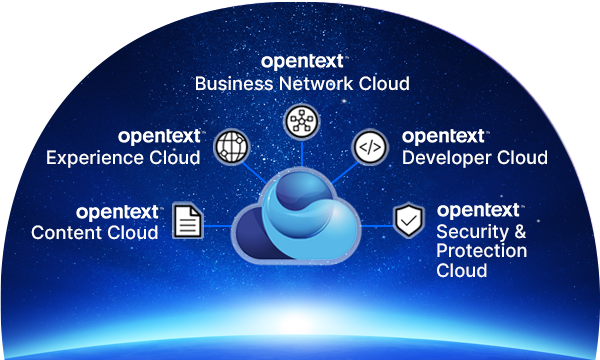 Watch the Innovation Keynote
See OpenText EVP and Chief Product Officer, Muhi Majzoub discuss the latest product Innovations and get on-demand access to the OpenText World presentations. Discover new products, features and use-cases to accelerate digital transformation.
Release Highlights
Discover product innovations that help organizations reinvent business processes and seize emerging opportunities faster, easier and more cost-effectively.
OpenText Cloud
Learn about new products and features that will delight users and solve today's business problems.
Advanced technologies
Accelerate digital transformation and free up resources for creativity and innovation.
Discover what's new
Learn more about the launch highlights from Muhi Majzoub, OpenText EVP and Chief Product Officer.
Resources
Related solutions