Customer Communications Management
How you communicate with your customers can make or break your relationships with them. It's important that you take advantage of every interaction and opportunity to build trust and increase loyalty. Delivering personalized, relevant communications helps you strengthening those relationships, leading to increased revenue and share of wallet. OpenText Customer Communications Management allows you to:
Create more personally relevant content at every customer touchpoint, from one-on-one mobile messages to high-volume mailed documents
Allow customers to set preferences for how they would like to receive information from you, ensuring that your messages reach them on their terms
Leverage every appropriate communication to reinforce your brand or promote cross-sell/ up-sell offers

Customer-centric Communications
Transform - to create highly-personalized messages. Bridge all of your company's data sources with a single communications management system to gain a more precise understanding of each customer. Use that knowledge to create targeted, high-value communications, which have a measureable, positive impact on your top line. Increase overall satisfaction by demonstrating to your customers that you understand their needs and value their time.
Processes Managed by Business Users
Compose - to empower business users. Give business users hands-on control over all media used in customer communications, from account statements to marketing email. Address an important goal of your sales and marketing executives: the ability to deliver timely communications and respond quickly to trends and changing business imperatives.
Optimized, Multichannel Delivery
Deliver - to satisfy customer preferences. Simplify and streamline the way documents are created, optimized, delivered and later repurposed. Reduce the demands on IT staff and eliminate non-value-added costs by implementing a "make once, use many" approach to customer communications. Ensure effective and consistent messaging across even the most complex delivery channels.
Learn more about OpenText solutions for Customer Communications Management
Contact OpenText
Customer Story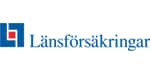 By consolidating document output and establishing options for electronic communication through one central platform, Länsförsäkringar customers receive uniform and easy to understand transactional documents