Get 360° visibility into every endpoint
Secure forensic-grade detection and response for the most demanding environments
Security events can quickly grow into security breaches. To protect the enterprise, its data and assets, all stages of the cyberattack cycle must be addressed—and fast. While some hacks are simple to prevent, the modern enterprise requires tools that can forensically uncover evidence of advanced malware and targeted attacks.
Learn how 360° visibility Endpoint Detection and Response (EDR) puts enterprises a step ahead of every phase of an attack.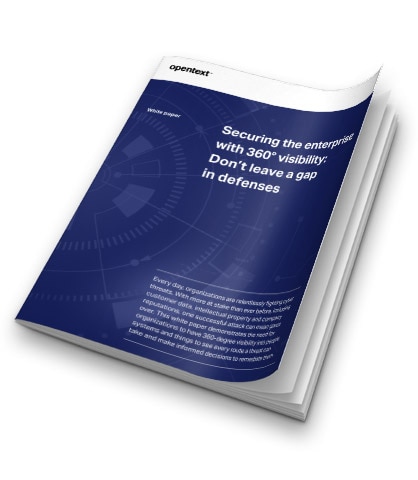 Read the white paper, Securing the enterprise with 360° visibility: Don't leave a gap in defenses, to learn:
The seven stages of the cyber kill chain
How forensic-level detection is necessary to uncover advanced malware
Why forensic-level depth trumps speed in modern investigations
Reliable approaches to detection and response that offer complete resolution to challenging security events
Cybercrime is an organized business that targets trade secrets, undermines customer confidence, drains resources, and exposes companies to costly noncompliance fines, with the average cost of a data breach estimated at a stunning $3.86 million U.S.1
Get complete visibility and access
Every security breach involves the endpoint. As business connectivity and Internet of Things (IoT) devices multiply globally, the number of vulnerable endpoints is exploding. Often, it is near impossible to know where every endpoint is located. That's why 360° visibility into people, systems, and things is critical.
Reach new speeds in forensic-grade response
For cybersecurity matters, a quick understanding of the situation is essential. 360° detection and continuous monitoring brings the incident validation time from days or weeks to seconds—so business can proceed without interruption. Learn how in Securing the enterprise with 360° visibility.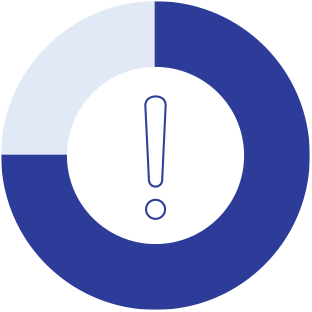 Situation
An unpatched antivirus throws ongoing false positive alerts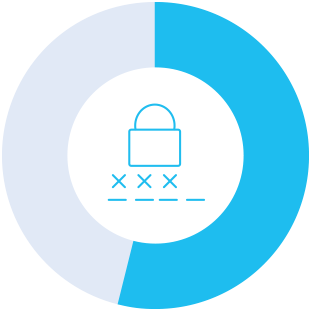 Challenge
A two-day response time swells backlog, putting the enterprise at risk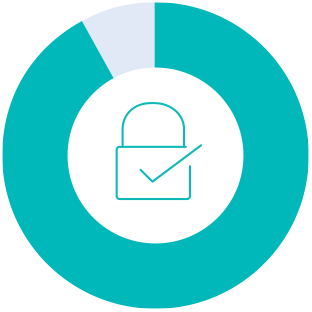 Solution
Continuous monitoring, threat scoring and intelligence ensure immediate attention to incident response (IR)
Get the Artificial Intelligence (AI) advantage
Today's enterprises and their Chief Information Security Officers (CISO) manage vast amounts of information. While every interaction with that data leaves a footprint, detecting and responding to events can become a daunting task. OpenText™ EnCase™ Endpoint Security incorporates AI, automation and machine learning to identify threats in near-real time and at scale.
Get the white paper
Securing the enterprise with 360° visibility: Don't leave a gap in defenses
1 Ponemon Institute, 2018 Cost of a Data Breach Study