OpenText Core for Quality Management
OpenText Core for Quality Management brings simplicity to CAPA management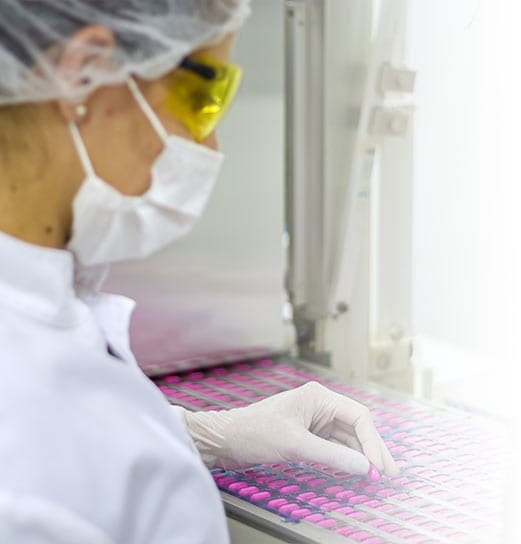 Production & Process Controls and CAPA
30% most frequently observed & cited by FDA
Most common pitfalls
Root cause determination
Reliable metrics documentation
(Source: FDA 2017)
Life Sciences companies report that nearly half of their quality processes are manual, which can be inefficient and error-prone and lead to increased risk of regulatory agency observations and manufacturing delays. When adverse events occur, organizations struggle to correctly isolate root causes. This is compounded by poor or nonexistent connections between systems, often from different vendors making them difficult to navigate.
OpenText™ Core for Quality Management delivers an intuitive, streamlined, and tailored user experience for completing nonconformance and corrective and preventive action (CAPA) tasks, making complex processes simple and efficient. The application ensures readiness for regulatory inspection with on-demand records, detailed reports and audit trails, reducing risk by eliminating manual quality processes.
Core for Quality Management natively integrates with OpenText content management systems, with no additional software installation or hardware investment, to ensure a single, authoritative source for regulated content across the extended organization. As a multi-tenant Software-as-a-Service application hosted in the OpenText Cloud, Core for Quality Management lowers the total cost of ownership by reducing validation and maintenance costs.
Intuitive, modern, experience with at-a-glance layout
Embedded root cause analysis tools and insightful quality metrics
Seamless Documentum integration with CAPA processes
Qualified cloud deployment
Ready to talk to an expert?
Take the next step toward quality process improvements. Get in touch with an OpenText expert to learn more.
Making complex processes simple and efficient with OpenText OT2

Read the blog

Read the blog

Innovation in life sciences quality management

Read the white paper

Read the white paper

OpenText Core for Quality Management application overview

Download the datasheet

Download the datasheet