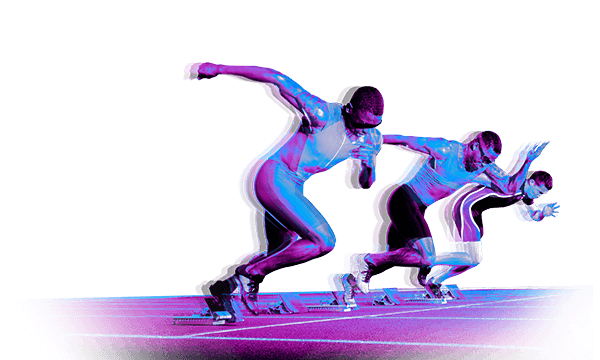 By adjusting to new and unexpected market conditions
Omdia has named OpenText™ a leader in Digital Experience Management (DXM) in the Omdia Universe: Selecting a Digital Experience Management Solution, 2020-21 report for "its comprehensive DXM capabilities and its headless and decoupled architecture, which allows it to be used alongside existing technologies."1
Download the report for an in-depth analysis of the DXM market and key elements to consider when choosing a vendor and solution and learn about:
OpenText's DXM capabilities that improve digital experiences across the enterprise for better customer acquisition and retention
OpenText's cloud-based solutions that ease implementation, lower costs and speed time to market
The tools and technologies that create a more engaging and highly personalized customer experience across all channels, including web content, analytics, digital asset management, online forms, developers, portals and social, cloud and integration capabilities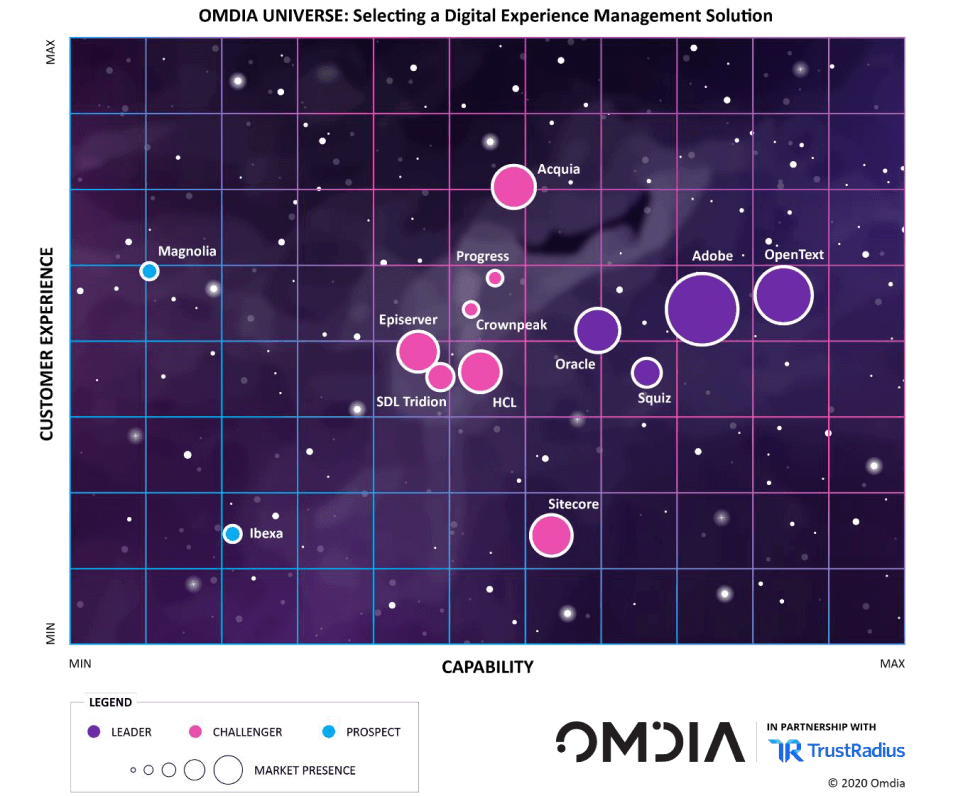 1 Omdia is a registered trademark of Informa PLC and /or its affiliates. Informa PLC registered in England & Wales with number 8860726, registered office and head office 5 Howick Place, London, SW1P 1WG, UK. Copyright ©2020 Omdia. All rights reserved.