Intelligent and Connected Manufacturing Enterprise
Redefine the relationship between humans and machines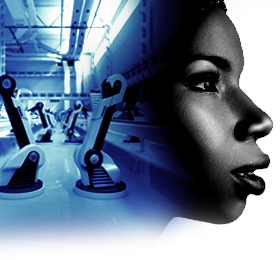 "Digital transformation is not a quick-fix solution within rigid manufacturing processes and resources, but a long-term commitment and imperative."1
Transform into an Intelligent and Connected Enterprise and unlock the power of information without compromising productivity and security with Enterprise Information Management (EIM). Over the next five years, digital disruption will displace 40 percent of established market leaders.2 Don't be one of them.
Talk to an expert now
Heed the digital call to action
Discover how EIM can help transform operations and evolve supply chains to enable Intelligent and Connected Manufacturing Enterprises to succeed in the era of Industry 4.0.
Manufacturing Innovation Stories
Ready to talk to an expert?
Fill out the contact form and an OpenText expert will be in touch
1 Gunnar Ebner and Jochen Bechtold, "Are manufacturing companies ready to go digital" Capgemini Consulting, 2012
2 "Executives Expect Digital Disruption to Displace 4 in 10 Incumbents by Industry within Next Five Years," Cisco, 2015.
3 "Predictions 2018 Is Make The Chief Digital Officer Obsolete," Forrester, November 6, 2017.
4 Simon Ellis, Kimberly Knickle, Lorenzo Veronesi, Victoria Brown, "Digital Transformation Drives Supply Chain Restructuring Imperative," IDC, July 2017
5 Cornelius Baur and Dominik Wee, "Manufacturing's Next Act," McKinsey & Company, June 2015.
6 McKinsey & Company, Manufacturing: Analytics unleashes productivity and profitability, August 2017.