Darn it or DAM it: Managing digital assets in life sciences
One of the biggest challenges for Life Sciences companies is efficiently using and managing digital media assets, while avoiding false claims and off-label promotion. Given the current global environment of digital transformation and the increasingly complex nature of regulations, these companies need to be more accountable and coordinated in their marketing approaches than ever before.
Get compliant
Download Darn It or DAM-IT: Managing Digital Assets in Life Sciences to learn how life science marketers can manage an ever-complex regulatory landscape throughout the marketing asset lifecycle.
Learn how:
DAM fully manages projects from inception to MLR review to distribution
High-value digital assets can be secured while allowing partners cloud access
Quality principles can be implemented across marketing programs
Content can be distributed to any channel and any device
Regulated compliance related risks can be mitigated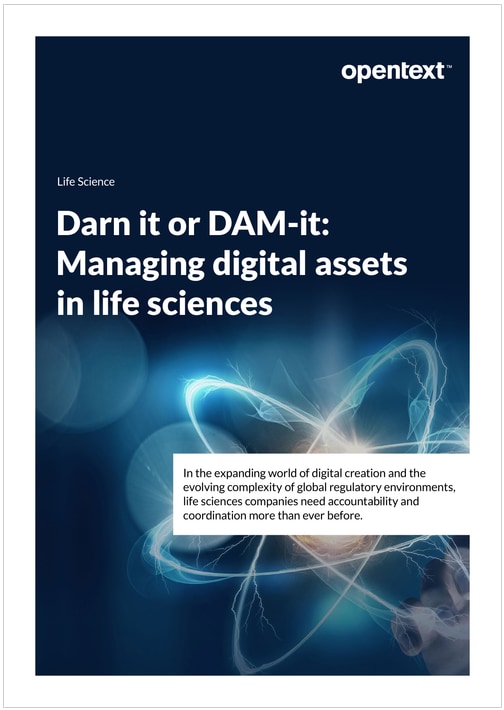 DAM in Action – Discover how a global life-sciences company validated DAM