Be nimble, streamlined and responsive
The need for transformative, disruptive growth is expanding marketing's role beyond communication campaigns and altering relationships between marketers and agencies.
With foreboding headlines warning of consultants, insourcing and cost-cutting, the agency world needs to prepare. Many agencies see the need for change and are transforming themselves into more nimble, streamlined and responsive client partners.
Join guest speaker Jay Pattisall, principal analyst at Forrester and former agency executive, as he discusses the existential need for agencies to be nimble.
This Adweek webinar, sponsored by OpenText Hightail, will explore:
What disrupted revenue models and rigid staffing mean for the modern marketing agency.
The challenges that come with inflexible structures that don't meet the needs of CMOs.
How agencies can implement agile processes and teams and simplify structures to become the partners CMOs need.
What clients can do to support agency agility, including breaking down silos, removing conflicts and exclusivity and aligning on processes and platforms.
Register today.
Featured speaker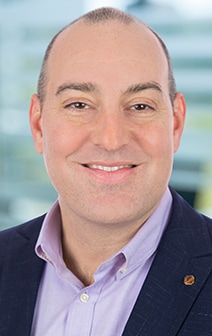 Jay Pattisall
Principal Analyst


Jay is a principal analyst serving CMOs. He is Forrester's expert on agencies and helps marketing executives make sense of the cluttered and ever-changing agency marketplace. Jay leads research on the future of the agency sector and current best practices that challenge conventional thinking and enable CMOs to develop more valuable relationships among their agencies, brands and customers.