eInvoicing—the smarter path forward
Boost supply chain efficiency with eInvoicing
The invoice is one of the most essential documents for doing business. The faster it is issued, the faster organizations get paid. eInvoicing digitizes paper invoices to not only get invoices out sooner, but to deliver a myriad of benefits to organizations.
Read eInvoicing For Dummies, to learn:
How eInvoicing can support business efficiency and supply chain automation.
The benefits and challenges of the 4 key ways to use eInvoicing.
The top 10 benefits of eInvoicing for the enterprise.
Global trends and compliance regulations for eInvoicing and their importance.
5 foolproof steps to realizing the potential of eInvoicing.
10 core components of an industry-leading eInvoicing solution.
How to select an eInvoicing service provider.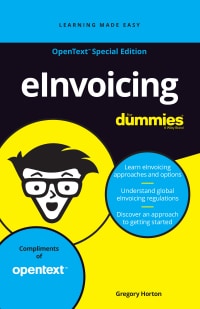 Supply chain automation begins with digitization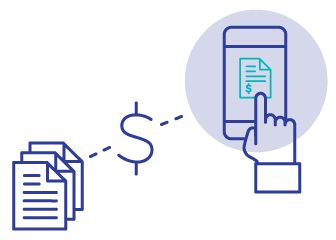 Up to 90% cost savings
are possible when moving from paper to digital invoices.1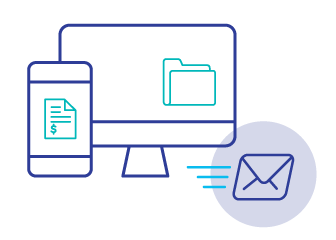 60-80% time savings
enabled by electronic and automated invoice processes.2
A survey of nearly 30,000 CFOs, found that capturing information from invoices alone can increase productivity per employee by more than four times.3
While in concept eInvoicing seems simple, implementing it is not. Among the challenges, enterprises may encounter difficulty rolling out solutions to business partners with different invoice formats and technical capabilities and addressing the changing eInvoicing standards and regulatory compliance requirements.
Today, most invoices that are sent electronically are in PDF format, leaving customers to extract data from the image and manually enter it into their accounting systems—leading to potential keying errors, reduced efficiency and slower time to value.
Read eInvoicing For Dummies and get started today.
1OpenText, Gregory Horton, eInvoicing for Dummies, published by Wiley, 2018.
2Ibid.
3OpenText, Transform documents into actionable business insight, 2018.