B2B Managed Services to the rescue
Supply chains can be summed up in one word: complex. With mergers, acquisitions and global expansion driving increased complexity, organizations need a more flexible B2B integration environment. But, lack of resources and technology are common stumbling blocks to better B2B operations and supply chain optimization.
The digital supply chain solution
Nearly 30% of companies cite lack of skilled resources as a barrier to successful B2B projects.1 B2B managed services provide the people, process and technologies needed to manage daily B2B integration operations. With managed services, organizations have an extension of their own IT department to help them operate faster and more cost-effectively.
In fact, choosing B2B Managed Services can save up to 40% annually compared with providing internal B2B integration services.2
8 reasons to use B2B outsourcing for B2B integration services and digital transformation
10 ways to get the most from B2B Managed Services vendors
3 key approaches to B2B integration, including cloud B2B services
The benefits of B2B managed services for supply chain management and optimization
The core parts of a B2B managed services environment
How to determine the ROI of B2B managed services
How B2B Managed Services can help you enhance and digitize B2B collaboration and customer engagement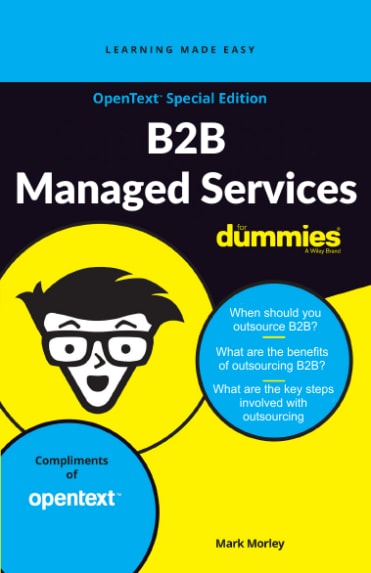 Work smarter—not harder. Get the guide today.