Digital technologies transform the supply chain
According to a recent report from IDC, 66 percent of companies are considering outsourcing B2B infrastructure and capability, an investment that could support faster and more agile digital transformation.
Get Digital Transformation Drives Supply Chain Restructuring Imperative, to learn how supply chains are rapidly evolving as transformative technologies like big data, the Internet of Things, supply chain analytics and cloud computing create new efficiencies and savings.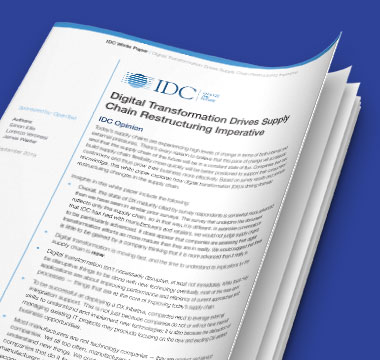 The paper looks at:
The implications of digital transformation on supply chains
The factors of a successful digital transformation deployment
The value of utilizing external integration support
The key drivers of digital transformation in supply chain management
Learn why now is the right time to restructure supply chains and how to thrive in this new reality.