Reap the dividends from sustainable enterprise
Go green with sustainability
Sustainability isn't just about being a good corporate citizen. Green enterprises are also good for business. More than 1/3 of surveyed adults worldwide reported that they choose to buy from brands they believe are doing social or environmental good.1 The majority of respondents also reported that they feel better when they buy sustainably produced products.2
Today, numerous global regulations are designed to protect our shared environment. Complying with these regulations doesn't just benefit the planet, but organizations as well— a win-win scenerio.
Creating a green enterprise doesn't have to be costly. Automating and digitizing paper-based processes offer savings and efficiencies that far exceed sustainability investments. Plus, more efficient and digital operations drive growth and reduce risk.
Digitization makes a difference
Each year, OpenText™ automates more than 24 billion transactions for their customers. That is equal to: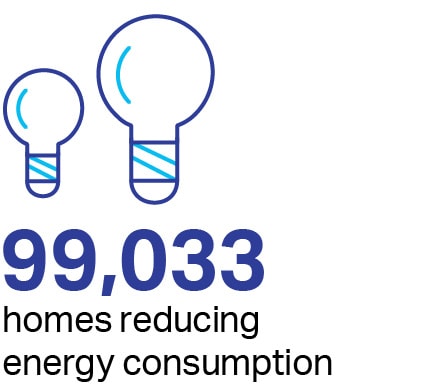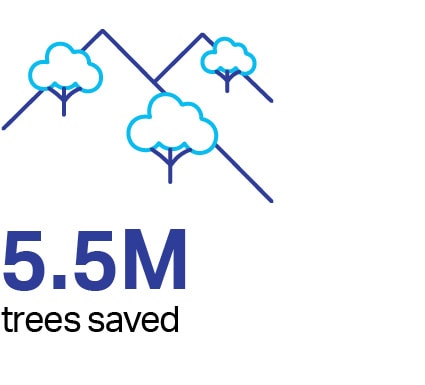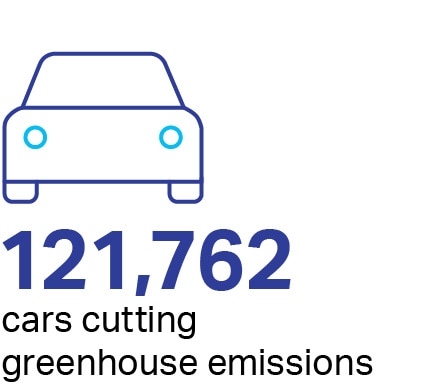 That means cleaner air, fresher water and the protection of our planet and resources for generations to come.
Create a win-win: Go green
The ratification of The Paris Agreement means that almost every country in the world has committed to reducing their emissions of greenhouse gases, a leading cause of climate change.
OpenText™ empowers enterprises to achieve this goal by enabling seamless and secure transition from paper-based to digital processes. Learn how to:
---
Digitize your customer communications
Convert paper communications to digital formats to reach customers across channels while reducing your carbon footprint.
Explore digital customer communication
---
Create green supply chains
Automate paper-based processes while leveraging a greener cloud-based business network.