Compliance and Governance:
A cross-functional priority
Embrace regulations as more benefit than burden
For many organizations, regulatory compliance is at the top of the list and 42% of executives surveyed expect the size of their compliance teams to grow.1
A combination of Brexit, the modernization of EU privacy rules and a heightened focus on climate change have put regulatory reform squarely into the spotlight.
Regulatory reform is no longer just a job for compliance. The new requirements are affecting all departments within the enterprise—from marketing to legal to IT through to HR. Therefore, it's hardly surprising that organizations report that the volume and pace of regulatory change is the top concern, followed by putting those changes into operation.2
Compliance is good for business
Having a strong compliance posture builds customer trust and brand loyalty, which means lasting and positive business relationships. In fact, consumers gravitate towards brands that publicize their compliance practices.3 And studies also show that companies that are able to link business risks with strategic imperatives tend to achieve better profit margin growth.4
Yes, penalties from non-compliance can certainly hurt and potentially destroy a business. But compliance doesn't have to be a necessary evil. Why not make compliance a positive differentiator across the enterprise?
Conquer compliance now
Take action for GDPR readiness
The GDPR is a wake-up call for issues of information security, breach detection and data governance.
Lower your carbon footprint, reduce costs and boost efficiencies. Learn how to transition from paper-based to digital processes. Lead with green.
Improve agility to prepare for Brexit
Rethink your business processes to prepare for the uncertainty of Brexit. Learn to tackle contract governance and HR compliance.
Ensure accessibility compliance
Digital accessibility isn't just the right thing to do, it's the smart thing to do. Learn why it matters now more than ever.


Speed compliance
In the U.S. alone, approximately 23,000 regulatory measures are proposed annually across industries. How do you get—and stay—ahead?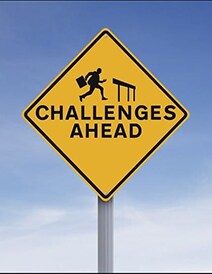 Test your compliance IQ—take the quiz!
Knowledge is key to avoiding the risks of non-compliance. Take this one-minute quiz to see if you're a compliance genius—or a generalist.
1 Thomson Reuters, Cost of Compliance 2017.
2 Ibid.
3 Asset Stock Price and Business Case For Compliance, 2015.
4 PWC Risk in Review, Decoding uncertainty, delivering value, April 2015.