The Information Advantage is delivering the next 100 years of energy
Streamline supply chain operations
British Gas, the United Kingdom's leading energy supplier, derives 43 percent of its energy from renewable resources.1 That's good news for the environment because using resources like solar and wind power instead of traditional supplies like coal and oil cuts carbon emissions and slows global warming.
Book a meeting
Focus on innovation and operate in environmentally friendly ways
Relieving employees of routine and time-consuming supply chain management tasks lets British Gas focus on innovation, including discovering new environmentally friendly and greener ways to operate. Using OpenText B2B Managed Services for its supply chain removes time-consuming tactical operational tasks so that staff can dedicate themselves to strategic projects, including energy conservation and finding renewable energy.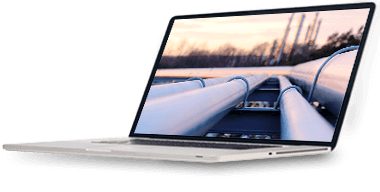 Talk to an OpenText expert today to learn how to:
Benchmark operations against supply chain best practices to uncover new sources of efficiency and reduced waste
Manage integration complexity to concentrate efforts on finding renewable energy
Leverage IoT-connected devices to optimize assets and availability in the field and enable energy conservation