Move to content management
A regulatory information management system, or RIMS, is a priority investment area for life sciences R&D.1 RIMS greatly improves the efficiency of global regulatory activities by interconnecting workloads and speeding health agency approvals. Read this white paper to learn the foundation for a successful RIMS initiative, including:
The need for strategic, enterprise-wide RIM
Info sharing between headquarters and local affiliates
Best practices for a RIM solution
Eliminating operational complexity
Rethink and recast core regulatory systems with an interconnected RIM framework that supports information access and sharing.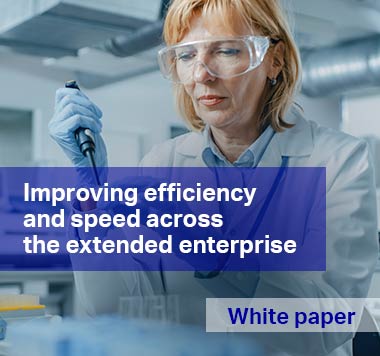 1 Gens & Associates, The Promise of Enterprise RIM – What's Slowing the Innovation Potential, 2019.