Simplify your RightFax environment
Reduce costs with hybrid faxing
A hybrid fax deployment combines the control of an on-premises OpenText™ RightFax™ server with the simplicity and flexibility of the cloud for fax transmissions with OpenText™ RightFax™ Connect.
Read this white paper to see how OpenText RightFax Connect simplifies your on-premises environment by eliminating all the hardware and software expenses, plus the time and resources dedicated to a fax telephony infrastructure. This white paper shows how the solution: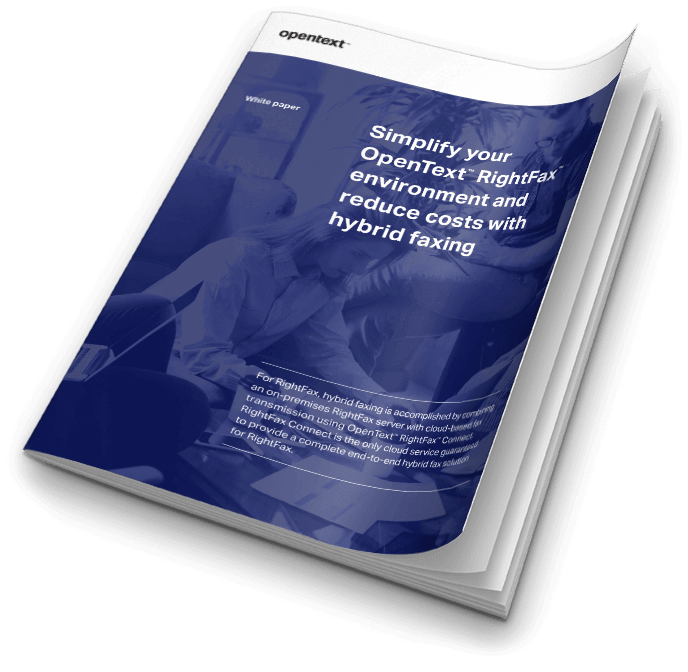 Decreases processing times and increases fax transmission reliability
Transforms business-critical functions that rely on faxing into efficient workflows
Maintains the deepest integrations with back-end systems and applications
Simplify your RightFax environment by moving fax telephony to the cloud today.
Download the white paper
Simplify your OpenText RightFax environment with hybrid faxing