Why businesses should be looking to
cloud fax technology
Eliminate onsite infrastructures, lower TCO
Fax technology is a point-to-point connection between a sender and receiver, and it is secure, which is a main reason why organizations continue to rely on it. But why stick with traditional faxing when the cloud-based alternative offers so much more?
Get the IDG white paper, Five Industry Use Cases for Cloud Fax, to learn why businesses, including financial services, insurance, healthcare, manufacturing and legal industries, should be looking to cloud fax technology to improve efficiency and reduce costs. The white paper explains: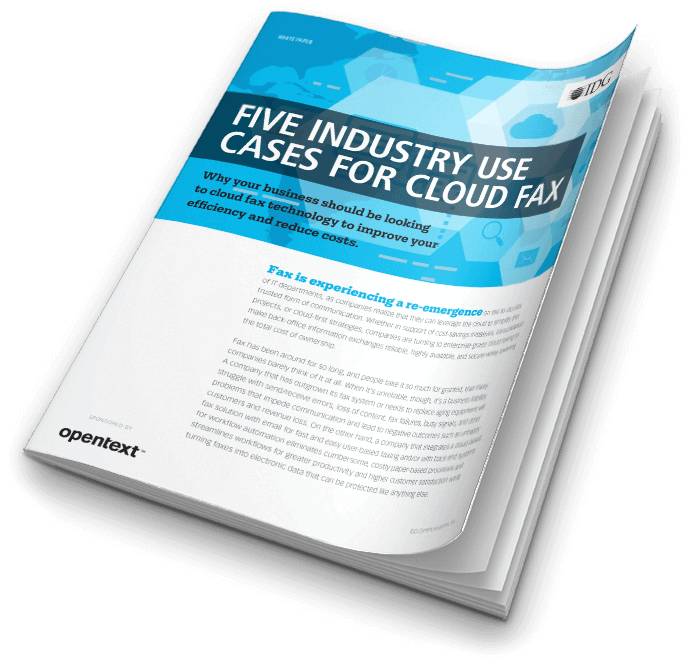 The IT benefits of cloud fax, including the elimination of onsite fax infrastructures, lowering total cost of ownership, electronic tracking of fax traffic and auditability.
The business benefits of cloud fax, including improved security and compliance, faster business workflows and process automation, plus faster document processing and exchange.
Simplify secure information exchange with cloud fax services for email, desktop applications and enterprise systems today.
Download the white paper
Five Industry Use Cases for Cloud Fax